Our Stories
Halloween Events To Keep On The Calendar
Halloween Events to Keep on the Calendar
October 17, 2019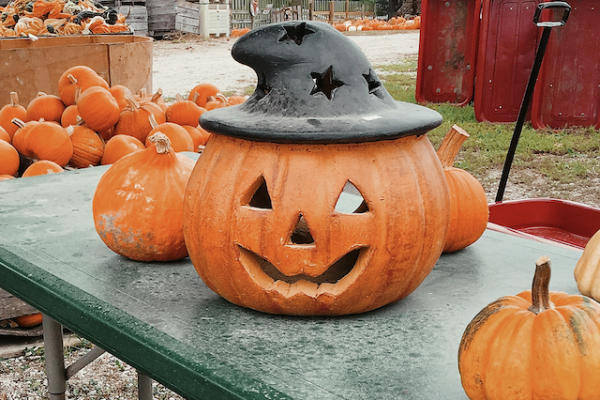 We were working in the lab late one night, when our eyes beheld an eerie sight: a whole lot of spook-tacular Halloween events in our area! Here's a breakdown of some of the Halloween festivities taking place in the greater Champaign County area! With options for the whole family, as well as some extra scary stuff for brave adults, this Halloween is sure to be the spookiest yet!
halloween Fun For the Whole Family in the greater champaign county area
There are a lot of opportunities to build quite the candy haul this Halloween. The 34th annual Halloween Funfest at Market Place Mall is set for October 24th. Dress up in your favorite costume and come out for trick-or-treating, games, and a costume contest. On the 25th, head to downtown Mahomet for Trunk or Treat. There are special prizes for the best costume and the best decorated trunk! On Saturday, October 26th, don't plan on a typical Urbana Farmers Market experience because it's going to be all about Market at the Scare! A pop-up photo booth, spooky music, and more family friendly events will happen all morning from 8-12pm.
Once the market wraps up, head to Douglass Park for Nightmare on Grove Street from 12-2pm on October 26th. Costumes and candy will fill the park at this area favorite event! From 1-4pm the same day, you can also grab candy at the Orpheum during the Halloween Spooktacular! On Sunday the 27th, the 7th annual Trick or Treat with the Stars takes place at Ubben Basketball Complex, where trick-or-treaters can meet the Illini Women's Basketball team, get face paintings and other crafts, as well as a bag full of the sweet stuff. On Halloween Eve (is that a thing, because we think that should be a thing) you can watch seasonal favorite Hocus Pocus in your costume outside on a projected screen at the Urbana Free Library!
Halloween events For Adults in the greater Champaign county area
We're lucky to have quite a few grown up Halloween events in our area as well! Starting off with a few ideas that aren't for the faint of heart, both Baldwin Asylum and Necrosis Haunted House provide some serious scares on numerous dates between now and Halloween. This Saturday, the 19th, you can also attend one of three time slots for Tuscola Cemetery Walks, exploring the people who are buried there with actors portraying their likeness. On October 26th and 27th, the Dark History and Horror Convention returns to C-U at the City Center, featuring the darker side of history, some of your favorite horror characters, the paranormal, artwork, authors, comics, and all things dark and creepy!
On Halloween Eve (remember we made that a thing?) you can head to Grovestone's Halloween Cooking Class and Wine Tasting, featuring fun, freaky takes on some amazing dishes you'll want to make all year round. Lastly, October 28-30th, you can attend An Evening with Poe at Allerton, where you'll hear haunting stories and poems from Edgar Allan Poe while surrounded by the grandeur and mystery of the Allerton Mansion. It's a good balance of spooky without too much fright!
For a full list of events, check out our events calendar, and make sure to follow us on Facebook, Twitter, and Instagram.