Our Stories
Living Outside Of Ordinary: Week Of 10/21
Living Outside of Ordinary: Week of 10/21
October 21, 2019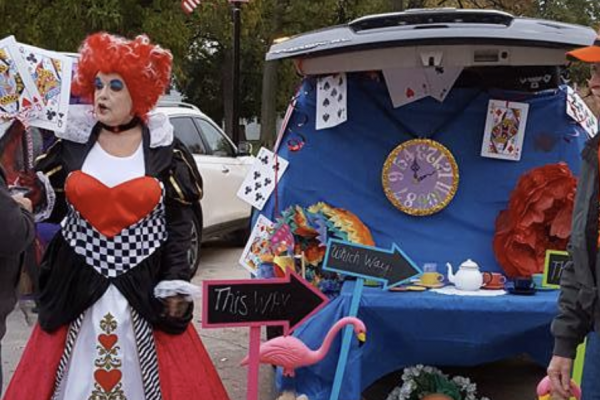 In the past month, how many days can you truly remember? On average, a few days, 4 or 5 if you're lucky, stand out from the daily routines we all experience. That's why Visit Champaign County is launching our new "Living Outside of Ordinary" Campaign aimed at residents and visitors as a means to encourage everyone to discover new places throughout the greater Champaign County area.
Each week, we'll give you one thing to do each day, something Outside of Ordinary, to make sure you have a way to make each day memorable. We'll be busy brainstorming over the next year to make sure you have ways to break out of the routine and immerse yourself in the amazing things happening right in your backyard. Some will be events, but others may be something as simple as getting outdoors, meeting a friend for a drink, or checking out a new store or restaurant. The goal is simple: when you're Living Outside of Ordinary, you're making memories, so we can all cherish each and every day.
Feeling the stress of fitting all the fun fall things into the end of October? We have a lot of autumnal adventures for you this week, as well as ways to give back a bit and learn more about our #OutsideofOrdinary area!
Monday, October 21
Looking for a way to give back a bit in our community? Sign up for a CU Humane Society volunteer training session!
Tuesday, October 22
Check out the fall foliage from the tower at Lake of the Woods Forest Preserve!
Wednesday, October 23
Feel a little unprepared for the autumn chill in the air? Might be time for a new sweater from Fira Boutique!
Thursday, October 24
Attend a show during the Folk & Roots Festival, starting today and running through Saturday!
Friday, October 25
Throw on your best costume and decorate your car for the Mahomet Trunk or Treat event!
Saturday, October 26
Feeling brave? Take on Necrosis Haunted House or Baldwin Asylum in Rantoul!
Sunday, October 27
Learn more about Abraham Lincoln's ties to Champaign County in a lecture at Museum of the Grand Prairie!
For more tips on what to do, check our events calendar and request a copy of our Visitors Guide today!