Our Stories
5 Unique Reasons Champaign County Is A Top Tourist Destination
5 Unique Reasons Champaign County is a Top Tourist Destination
January 24, 2022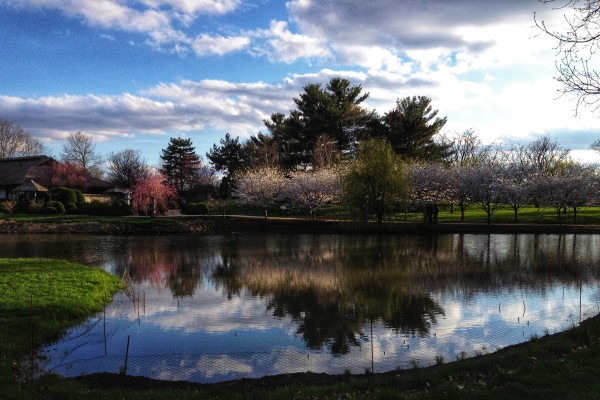 While celebrating Plan for Vacation Day this week, many on social media began talking about finally planning that much deserved vacation. If you want to take a trip with your vacation days, then it can be tricky picking the perfect place. The greater Champaign County area is a top tourist destination year after year because of the many attractions and must-see spots within our area. Here are just five reasons that Champaign County is a great place to #PlanForVacation.
5 Reasons to Visit Champaign County
The University of Illinois
Everyone knows how incredible the University of Illinois is around Champaign County. What surprises some natives of the area is the University of Illinois consistently ranks as a top university in a number of international categories and rankings. Thanks to the University, countless industry leaders, future professionals, and brilliant young minds pour into the area. Spotting some of the historic campus spots, as well as keeping up with all the innovation happening in our backyard is a great reason to come visit Champaign County.
Amazing Outdoor Opportunities
Champaign County isn't just home to the Illinois Marathon but plays host to a number of competitive and recreational outdoor activities. Just in the past few years, visitors traveled to Champaign County for the Illinois Triathlon Championship, airsoft gun competitions, disk golf cups, and just to enjoy the flat, scenic terrain. The numerous recreation areas around Champaign County Forest Preserve District properties provide everything from trails, fishing spots, and the state's only International Dark Sky Park. For bike enthusiasts, the Kickapoo Rail Trail, countless areas for riding around rural Rantoul, and the Gold Bike Friendly Community award for Urbana as well as Silver Bike Friendly University status for the U of I all make sure cylcists aren't left out of the fun either!
Award Winning Food and Drink Scene
Midwest Living named Champaign-Urbana Best Midwest Food Town for a reason. The sheer diversity in cuisines and flavors truly make the area Outside of Ordinary when compared to similarly sized towns and cities around the Midwest. Plus, Champaign County Area Restaurant Week has made the area a top foodie destination for four years running now. From quick bites on campus, to the number of amazing restaurants outside C-U, including farm to table options from St. Joseph to Arthur, make sure you bring an empty stomach with you on your next trip to the area.
A Little Taste of All Walks of Life
A huge perk of visiting Champaign County is seeing a little bit of everything. The downtown Champaign and Urbana areas feel like micro-urban hubs of culture and community. Inversely, downtown Mahomet or Monticello feel like a small town postcard, full of great local shops and places to grab a gift or treat. Then, you can head to Arthur and check out the Amish communities, where everything is a little bit slower. It's really amazing getting to see so many different walks of life in one place, but you can experience it all in Champaign County.
An Area Full Invested in the Arts
The entire Champaign County area is full of amazing opportunities to engage with the arts. From sculpture gardens to galleries in Tuscola, Urbana, and Monticello, the arts are literally everywhere. A huge perk to local artists is there are plenty of places to share the craft with a wide variety of audiences. Visitors can expect to find music and theater nearly any night of the week. Plus, a number of annual arts events draw thousands to the area, including Ebertfest, Boneyard Arts Festival, and so much more. Whether it's Friday Night Live in the summer or time spent at one of the numerous galleries around the area, there are so many opportunities to engage with some of the best arts and culture Illinois has to offer.
There's so much to do in the greater Champaign County area, and we're here to keep you in the loop! Be sure to explore our Calendar of Events, as well as follow us on Facebook, Twitter, TikTok, and Instagram!
Thanks for Taking the Week to #PlanForVacation With Us!