Our Stories
Fat Tuesday Festivities In Champaign County
Fat Tuesday Festivities in Champaign County
February 24, 2020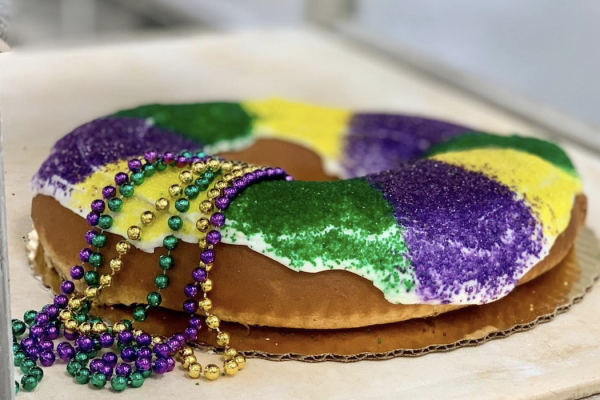 Looking to get in on the Fat Tuesday fun? Here's a bit about the holiday, and a few ways to celebrate Fat Tuesday in Champaign County!
Quick history of fat tuesday
Fat Tuesday dates back to as early as 133 B.C. and the pagan celebrations of the Roman empire. Most notably, the things we love about Fat Tuesday and Mardi Gras call back to the events of the French Carnival celebration.
Mardi Gras is French for "Fat Tuesday", and experts say the true meaning is the act of "reflecting the practice of the last night of eating rich, fatty foods before the ritual Lenten sacrifices and fasting of the Lenten season."
All in all, Mardi Gras enthusiasts and relatively new participants in the celebration can agree: Fat Tuesday is a great reason to dive into some amazing food!
Dining specials for fat tuesday in champaign county
Fat Tuesday is a great chance to get your favorite meal and go all out. Here are a few ways to make the most of the fun!
Esquire lounge's fat tuesday celebration
If you're looking for a full blown New Orleans-style celebration, then be sure to stop by the Fat Tuesday Celebration at Esquire Lounge! The event is a great mixture of the great eats everyone loves to kick off Mardi Gras, as well as some fun activities! Enjoy the Dixieland Jazz band from 5:30pm to 8:30pm, or stop by a tarot card reader beginning at 5pm. All day long, order Catfish Po'Boys, Gumbo, Beignets, Hurricanes, and Rum Runners to get in the full Fat Tuesday spirit!
Endless crawfish boil at neil st. blues
Another fun opportunity for Fat Tuesday is waiting at Neil St. Blues. The southern-style cuisine staple of downtown Champaign is doing their first ever Mardi Gras Endless Crawfish Boil. Starting at 5:30PM and offered until they run out, attendees can eat endless crawfish for $35 and experience a taste of the south just in time for Mardi Gras. If you haven't eaten at Neil St. Blues, this is a great way to get acclimated to some of the most flavorful food in Champaign County.
king cake and other sweets
Last but not least, Fat Tuesday and Mardi Gras call for King Cake! What started out roughly 300 years ago as a dry French bread–type dough with sugar on top and a bean inside now comes in many varieties.
The non-traditional, French Mardi Gras version of the King Cake is a sweet brioche dough in the shape of a hollow circle with a glazed topping sprinkled with colored sugar. You can order a King Cake at Rick's Bakery in Urbana (order ahead!) or Harvest Market, which has them in the bakery section.
Pekara's two locations will also have Mardi Gras themed treats. You can grab a King Cake from Central Illinois Bakehouse at Pekara, but supplies will be limited.
Laissez les bons temps rouler!
"Let the good times roll" this Fat Tuesday. Show us what you're up to by tagging us in a picture of your Fat Tuesday plans on social media.
There's so much to do in the greater Champaign County area, and we're here to keep you in the loop! Be sure to explore our Calendar of Events, as well as follow us on Facebook, Twitter, and Instagram!
Featured Image: Via Central Illinois Produce/Bakehouse