Our Stories
Making A Memorable Leap Day In Champaign County
Making a Memorable Leap Day in Champaign County
February 27, 2020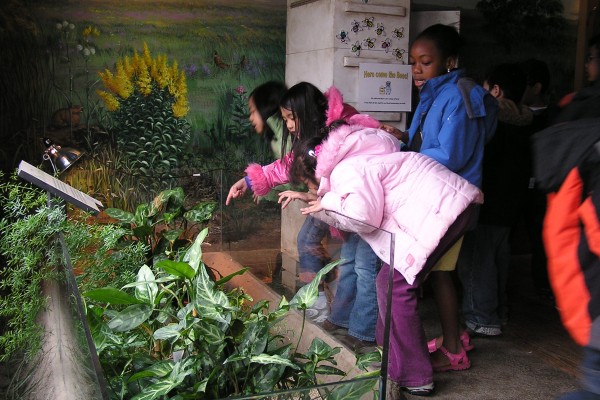 Leap Day only comes once every four years. Seems like a perfect opportunity to do something Outside of Ordinary! Let's talk ways to make Leap Day memorable.
Where Does leap day come from?
Way back in the days of Caesar's reign, the ruler was worried the calendar wasn't matching up quite right with the seasons.
Through the advice of Egypt's top astrological experts, Caesar decided to find a way to represent an actual year more accurately.
Fun fact: Earth actually takes 365 1/4 days to rotate around the sun entirely. To accomodate for this finding, an extra day was added to precede March 5th. It later got tacked onto the end of February for convenience.
Things to do for leap day in champaign county
With Leap Day being such a special event, why not take the opportunity to enjoy some of the things that make our area so special.
Here are a few ideas for you all over the greater Champaign County area.
A drive-thru animal adventure?
In Arcola, you can actually get up close and personal with dozens of different types of animals. Aikman Wildlife Adventure is the perfect example of a memorable outing fit for Leap Day!.
On top of their walking tours and drive-thru adventures, Leap Day is the final Saturday of their Jurassic January and February event! Participate in a real fossil dig, take fun photos with a prehistoric background containing life size Tyrannosaurus Rex, and enjoy a ton of kids activities.
Knock a I've Never Off your champaign county bucket list
From internationally renowned supercomputers to a number of Outside of Ordinary activities in the area, Leap Day is the perfect day to knock off something on your Champaign County bucket list.
Whether you try an escape room for the first time, attend your first Illini basketball game, or anything else new to you, you'll never forget it when it happens on Leap Day.
winter Brewery hop for beer enthusiasts
We all tend to think of summer as peak beer sipping season, but winter is actually the perfect time to go on a local brewery hop.
There are so many amazing flavors to be tried, you can make an entire day out of trying craft beer from local brewers all over the greater Champaign County area.
Please hop responsibly as you enjoy options from Monticello and Mahomet and everywhere in between.
Leap into a playdate for the whole family
Chambanamoms.com and Christie Clinic have been putting on an indoor playdate series this winter, and their final event is falling on February 29th.
From 2:30-4:00 p.m., celebrate Leap Day with friends from Urbana Park District and Anita Purves Nature Center.
Leap through Busey Woods, play jumping games, and enjoy special animal encounters. Thanks to sponsorship from Christie Clinic, this event is FREE.
how are you spending leap day 2020 in champaign county?
Whatever you make of Leap Day 2020, make it a memorable one.
There's so much to do in the greater Champaign County area, and we're here to keep you in the loop! Be sure to explore our Calendar of Events, as well as follow us on Facebook, Twitter, and Instagram!