Our Stories
First Stops Once Stay-At-Home Is Over
First Stops Once Stay-At-Home is Over
May 8, 2020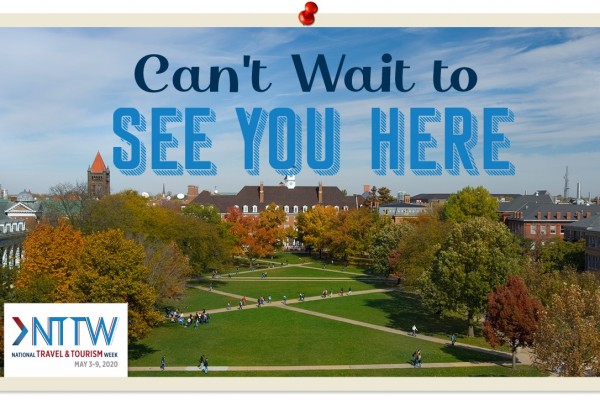 All week long, we've celebrated the Spirit of Travel for National Travel and Tourism Week. While this year's celebration has been a little different, one thing hasn't changed: the greater Champaign County area is all in for supporting one another and our hospitality heroes.
We've been asking you across social media a different question each day. Having collected those answers, we've put together a list of places YOU plan on going as soon as the Stay-At-Home orders are lifted. Here's what you said, and hopefully, the answers from your neighbors and fellow Champaign County residents helps you plan your first trip around town once it's safe to do so.
What will be your first stop after stay-at-home orders are lifted in the champaign county area?
We loved hearing your responses, and here's what residents are looking forward to doing, eating, and seeing once our community successfully stays at home to save lives during the COVID-19 pandemic.
We have reservations
A very popular topic this week in discussing the Spirit of Travel was food. No surprise there, as Champaign-Urbana was named Midwest Living's Best Midwest Food Town. Here are some of the dishes you plan on going out to get once dining rooms open again.
"Deep dish pizza from Dancing Dog in Urbana!"
"Fusion Maki from KoFusion."
"Charcuterie and wine from Sun Singer."
"A spicy salmon deluxe roll from Sushi Kame."
"Chicken sandwich, fries, and Georgia peach sauce from Black Dog!"
"Cheese curds from Seven Saints."
As you can see, we have an insane amount of options here in the greater Champaign County area. The best part is that many of our local restaurants are offering curbside takeout options across Champaign-Urbana and beyond. Check out if your favorite restaurant is offering takeout until dining rooms open back up.
coming together again
In discussing the Spirit of Travel this week on social media, a lot of memories came up of our favorite places across the greater Champaign County area. Some of those places hold deep meaning in our hearts, while others are simply about the joys of coming together with friends for a relaxing evening. Here's what you plan on doing once we can come together again.
"Research park concerts and the Hogchute Opry."
"Autumn nights around the bonfire in Urbana."
"Illini football game days."
"Krannert Center performances."
"Oktoberfest at Riggs."
"The Blind Pig beer garden with friends."
"Volunteering for the Illinois Marathon."
Some of the fondest memories you may have in our community could be from major events or seemingly routine plans with friends and family. As we look forward to coming together again in the future, we're reminded that the people and places dearest to us are what makes us feel home in the Champaign County area.
Tour around town
Many of us enjoy hosting friends and family who come from out of town. You might even be planning ahead to a time when you can once again show visitors around town and take them to your favorite spots. When it comes to showing off your community, here's where you take family and friends who visit our community.
"The Idea Garden and Japan House."
"Black Dog!"
"Collective Pour for a cold beer."
"Curtis Orchard and Hardy's Reindeer Ranch."
"Brunch at Hamilton Walker's or Big Grove."
Something as simple as having friends in town for the weekend can be a joyous experience and fill us with excitement and joy for weeks after their visit. We look forward to getting back into our own community, as well as inviting and welcoming others who return or stop by for the first time.
The spirit of Travel
We've talked for weeks about how inspiring it is to see our community come together in response to COVID-19. The Spirit of Travel and our well-known hospitality in the greater Champaign County area are not going anywhere. We will always continue to create and celebrate an Outside of Ordinary place to live, work, and visit when the time is right. Now more than ever, we are seeing our community come together, support each other, and see firsthand that the Spirit of Travel cannot be broken.
Thank you for taking this week to celebrate travel with us.
To our residents, we thank you for continuing to support our local businesses.
To our visitors, we will C-U soon.