Our Stories
5 Can't Miss Events The First Weekend In June
5 Can't Miss Events the First Weekend in June
June 7, 2019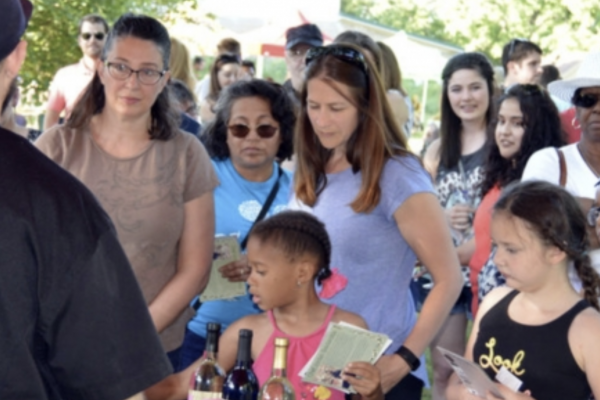 The weekend is a great time to get out in the community and have some fun! Luckily, this weekend is stacked with fun events, summer festivals, and some Outside of Ordinary attractions that are sure to make this weekend a memorable one!
Streetfest, Saturday June 8th
A summer favorite, Streetfest is put on by the Champaign Park District and brings live, local music in the streets of Downtown Champaign. From 7 p.m. to midnight, enjoy local food and drinks available from your favorite downtown establishments and listen to some great local talent. Come to Neil St. and Main St. to see three great acts:
7-8pm | The Merry Travelers
8:45-9:45 | Last Call
10:30pm- Midnight | Kilborn Alley
Uncork Urbana Wine Festival, Saturday June 8th
Pregame Streetfest in the evening with Uncork Urbana! Celebrating the diverse and delicious wines that the state of Illinois has to offer, the Uncork Urbana Wine Festival is a chance for wine-lovers in the area to come together and enjoy an afternoon/evening of wine, music, and food. The year's event will take place at the beautiful Meadowbrook Park (2808 S. Race St. in Urbana), from 3-10 p.m.
RC Fest 2019, June 7th-9th
Eli Field in Monticello is the place to be this weekend for Horizon Hobby's RC Fest 2019! The event lasts three days, and will be the largest gathering of radio-controlled cars, trucks, planes, helicopters, and drones ever seen in the Midwest. Events will include an RC airshow, drone racing, RC product demonstrations, giveaways and more! You'll also be able to get hands-on with all kinds of RC vehicles and aircraft. Whether you love the hobby, or want to know what it's all about, come out to Eli Field!
B-17 Flights and Tours, June 7th-9th
In WWII, no aircraft was more versatile and relied upon than the B-17. Get a chance to see one in person, and better yet, fly in it! Willard Airport is hosting this incredible opportunity to see a historic piece of military history in person. Selfies with a WWII plane will be top notch, for sure!
Queering UP the Park, June 8th
In recognition of the 50th Anniversary of the Stonewall Riots and in celebration of LGBTQ+ Pride month, the UP Center is planning a picnic! Come to Hessel Park and enjoy an evening of friends, family, food, and fun. It's a great way to celebrate Pride Month, and get engaged with the community!
This weekend is truly Outside of Ordinary with exciting choices to get out and see and do so much! Keep us in the loop and be sure to tag us in posts on Facebook, Twitter, and Instagram.