Our Stories
Starting A New Business In The New Normal: Tasty Tart
Starting a New Business in the New Normal: Tasty Tart
August 10, 2020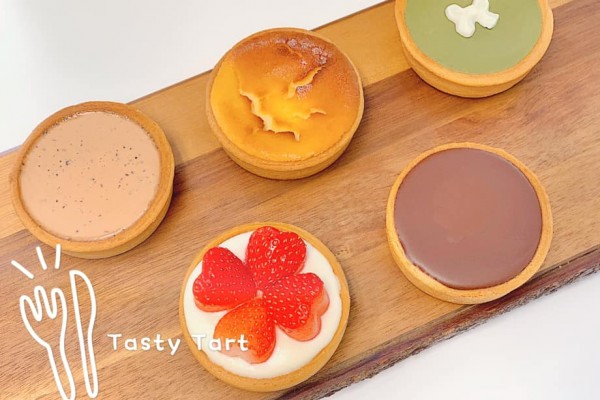 This new series on the Visit Champaign County blog will explore businesses that opened during the COVID-19 pandemic. This year is unlike anything our community has experienced, but together, we've rallied to support local, including new businesses in our area. In the next two weeks, we'll share conversations with local businesses about what it's like opening during a pandemic and what ways they've felt inspired and encouraged by residents during the process.
Our first business we'll explore in the series is Tasty Tart, located at 405 S Neil St Suite C in Champaign.
opening during covid-19: tasty tart
Tasty Tart owner Eric Kuo took some time to talk with Taylor, VCC's Communications Manager, about the process of opening during a pandemic and the challenges that come along with that. The Tasty Tart team already had a lot on their plate with the opening, as well as the labor-intensive process of making the tarts.
"We have eight flavors of tarts every day. The base of each tart - crust takes 5 hours per day to bake all the crusts for a one-day sale. Also, most of our tarts come with two layers to bring richer and better tastes. As you can imagine, it takes a bunch of time to make fillings and then fill two layers in one kind of tart. We believe that handmade desserts have better tastes and better quality," Kuo said. "We are facing many challenges and stresses every day - the pandemic makes running a small business even harder."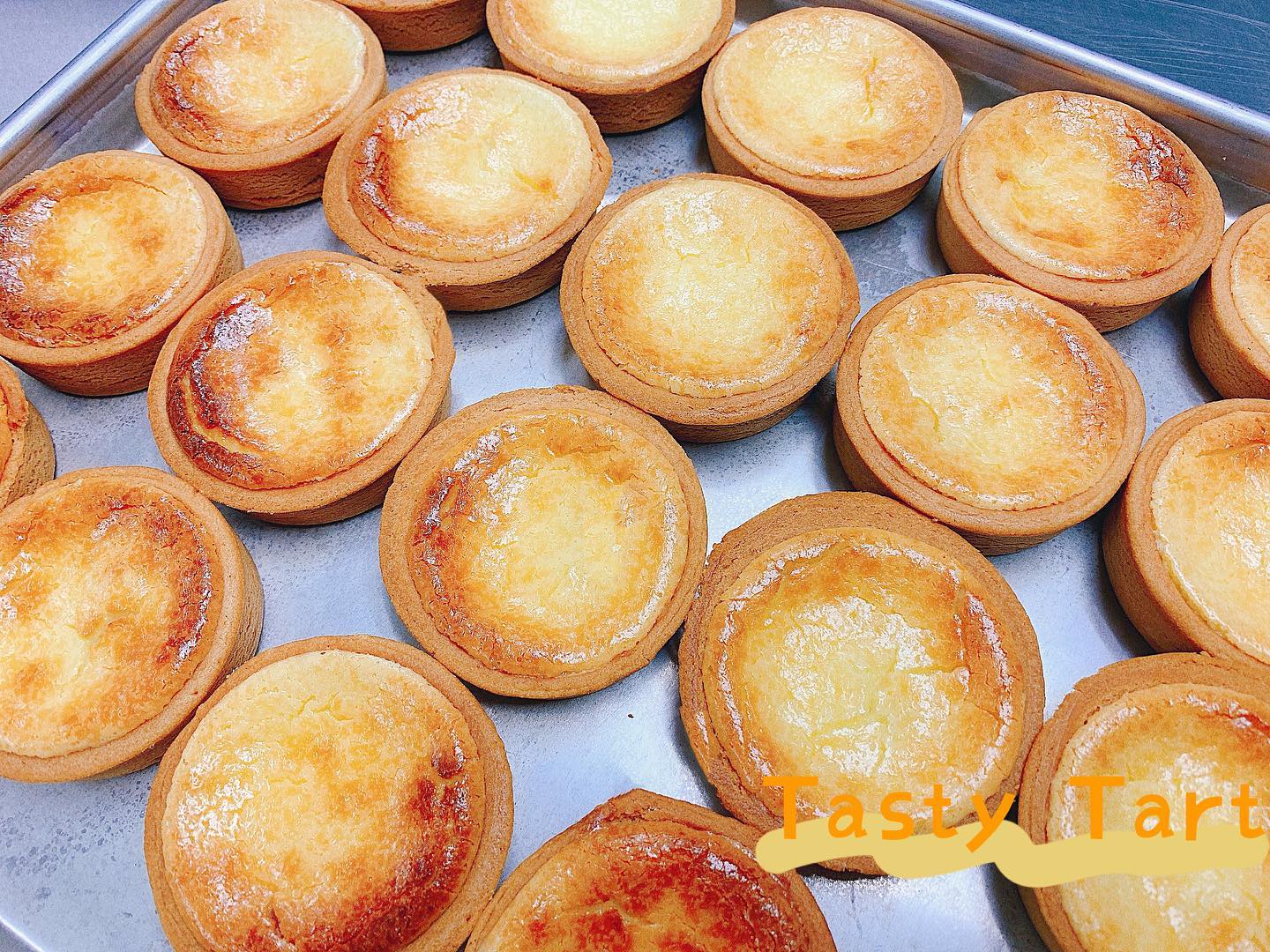 The process of making tarts is even tougher, given the guessing game that comes with deciding on daily quantities. Tasty Tart does not serve tarts made the day before. Everything you buy is made that day fresh for optimal taste and freshness. For the Tasty Tart team, the process is well worth it, given the response they've received since opening. "We get encouragement and support every day from customers. We are truly and deeply thankful for having so many supporters even when we just newly opened in May. The community, including non-profit organizations and other local businesses, provide tremendous help along the way by sharing posts, articles about us on their social media, and resources with us," Kuo explained.
Tasty Tart's Commitment to Saftey and Health for patrons and employees
One thing customers rave about on social media in regards to Tasty Tart is the commitment the business shows to safety and health during COVID-19. Only three customers are allowed in the store at once, and additional patrons waiting to place or pick up an order are asked to socially distance outside. Clear markers inside keep patrons 6 feet apart from one another. Besides walk-in service, Tasty Tart also provides contactless curbside pickup for patrons.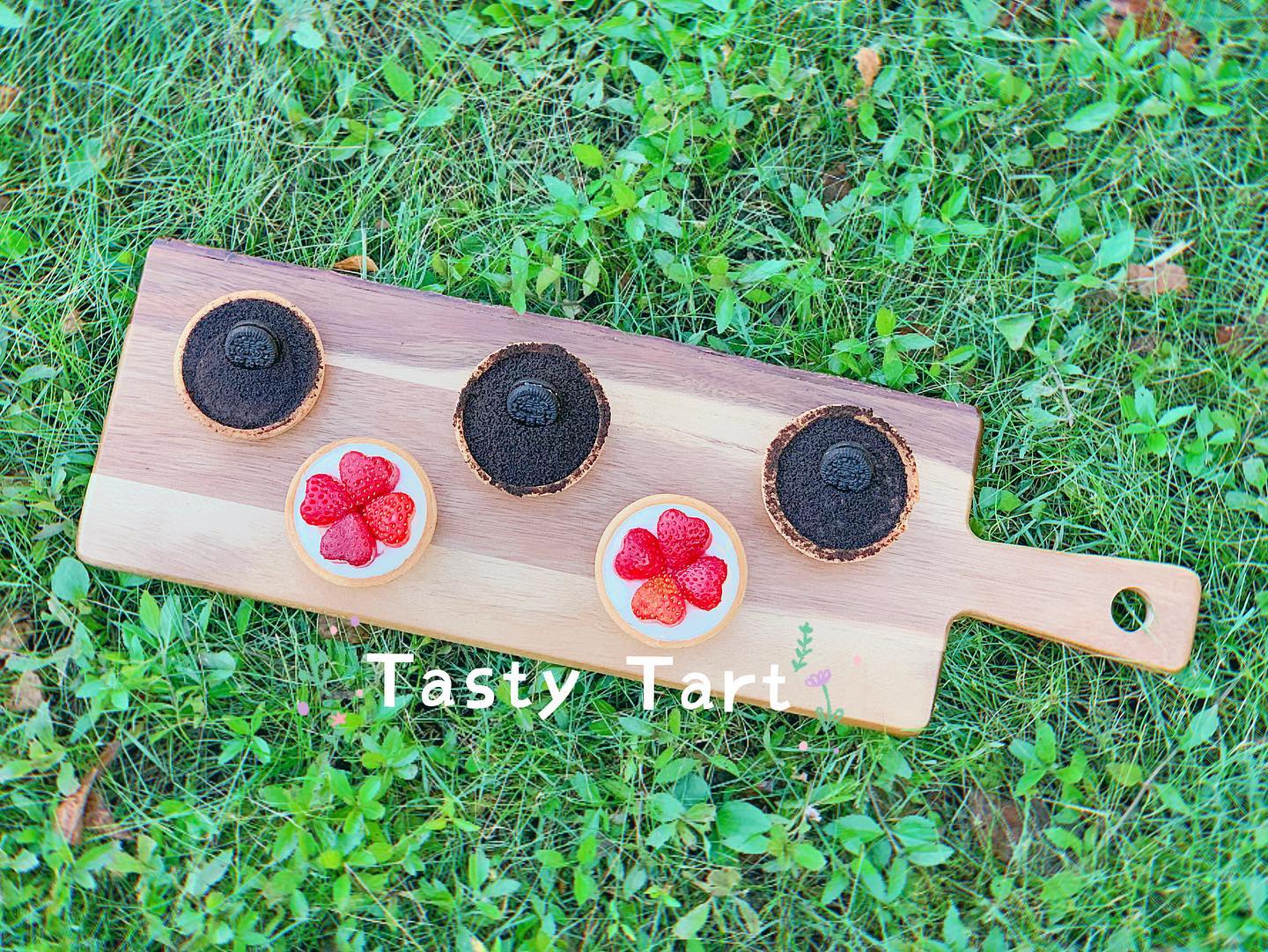 On top of these guidelines, the store is also abiding by the latest sanitization guidelines from CUPHD. "We have a sufficient amount of protective equipment for our employees, and hand sanitizer is also provided at our counter for patron's use. For high-contact areas like doorknobs, countertops, shared objects like tools and machinery, and high transit areas like the restroom and common areas, we frequently clean and disinfect those surfaces and spaces," Kuo said.
delicious options available for every palate
Tasty Tart is a labor of love and commitment to quality desserts. "We are proud to say that the ingredients selected for Tasty Tart are the ones that we will purchase for our loved ones when making desserts. Therefore, we insist on making additive-FREE, artificial-coloring-FREE, artificial-flavoring-FREE, and preservative-FREE tarts," Kuo explained. Flavors range daily from the following options: Blueberry, Strawberry, Lemon, Chocolate, Mocha, Cheese, Milk tea, Cookie n' Cream, and Matcha.
Customers can place an order by phone at 331-303-2477. Online ordering is also available on the Tasty Tart website.
Small businesses also rely heavily on social media interaction, so be sure to follow Tasty Tart on Facebook and Instagram and like and comment on their posts.
Likewise, keep up with events, news, and information from Visit Champaign County on our social media channels. Give us a like or follow on Facebook, Twitter, and Instagram!