Our Stories
Welcoming Week In Champaign County
Welcoming Week in Champaign County
September 4, 2020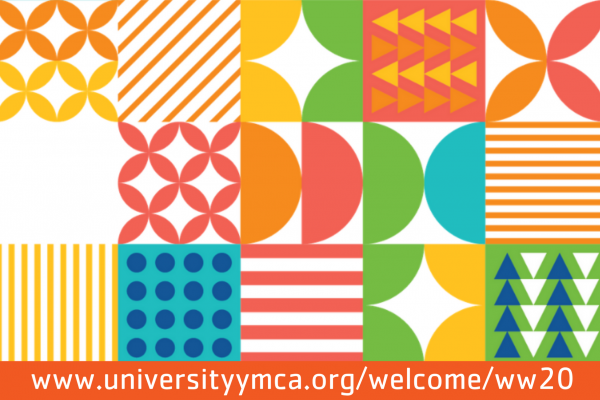 With Welcoming Week coming up soon and many elements going virtual, we wanted to overview this year's event and give the University YMCA a chance to talk about how everyone can get involved. Thanks to Gloria Yen, Director of the New American Welcome Center, as well as Jessica DeVries (Director of Immigrant Family Services) and Becca Hanks (AmeriCorps VISTA NAWC Capacity Building Coordinator) for their help on this guest blog.
WELCOMING WEEK 2020: September 12 - September 20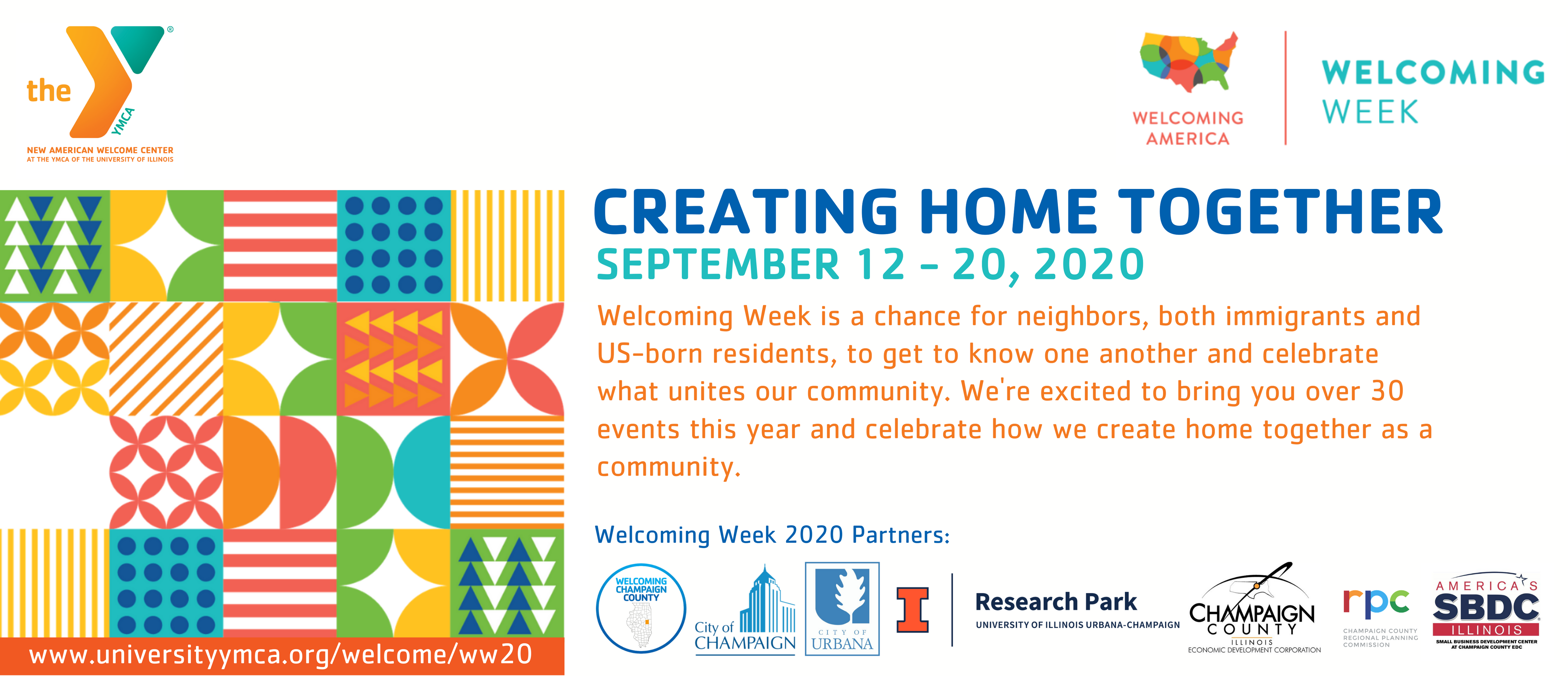 Every year, Champaign County comes together for a weeklong celebration of the 24,000 immigrants that call our community home. This September, between Saturday, 9/12 - Sunday, 9/20, our community will delve into how we can Create Home Together by enjoying:
30+ Free and Family-Friendly Events.

We hope you'll join us, with friends old and new, as we gather for a wonderful week of meeting neighbors and sharing cultures over the course of 30+ free, family-friendly, and (mostly) virtual events. To view the full event listing, visit

universityymca.org/welcome/ww20

. Some events require a pre-registration, so look soon!

Special deals from 25+ immigrant-owned businesses.

Don't miss our first ever

Welcoming Week Immigrant Business Showcase

featurings deals and discounts at 25+ local immigrant-owned businesses and a chance to win gift cards to local restaurants!
Don't miss out! Follow along on our Facebook page (@ynawc) or check our website for all the latest information.

The Night of Tai Chi
Saturday, September 12 at 6:00pm
Event Details
Stuck at home and looking for new forms of exercise and relaxation? Join us on the first evening of Welcoming Week, join Ma Long Martial Arts for The Night of Tai Chi. Get up and move from the comfort of your home while Instructor Long Ma showcases how you can increase physical movement while embracing mental relaxation. Bonus! If you enjoy The Night of Tai Chi, you can join Instructor Long Ma every Sunday for a virtual Tai Chi class at the New American Welcome Center. It's never too late to find a new hobby.
Image: Long Ma, Tai Chi Instructor
Latin American Independence Celebration
Wednesday, September 16 at 4:30pm
Event Details
Come celebrate Latin American Independence Day! Guatemalan Independence Day (9/15) and Mexican Independence Day (9/16) are two holidays close to home for many residents in Champaign County. Tune in for a joint celebration to learn about the history and traditions of these two days. You will even get the chance to play Lotería, and winners will get a prize! Please make a dish typically made for these celebrations or wear anything that is representative of your home country. Event hosted by Latinx Community Navigators at the University YMCA New American Welcome Center.
Global CU: Poetry of home and community identity (A virtual dialogue)
Thursday, September 17 at 7:00pm
Event Registration
Jump into a virtual dialogue led by Champaign-Urbana (CU) residents, who have made CU home, whether they were born here or elsewhere. The dialogue will be based on poetry that speakers have selected that reflects their sense of home and discuss how or whether the poetry contributes to their identity to CU as a community. What fills our heart, provides comfort, creates memory, reduces loneliness, feels familiar, creates connections, and what is the meaning of place are some of the questions we will explore. We welcome all attendees to engage by asking questions and sharing their poetry of home and community identity. Presented by the Mortenson Center for International Library Programs and the UNESCO Center for Global Citizenship.
Taste of the Middle East Cook-Along
Friday, September 18 at 6:00 pm
Event Details
Spend a wonderful evening with Alaa, from Jordan, and her daughter for a live Middle Eastern cooking demonstration on Zoom. The Taste of the Middle East Cook-Along will be hosted by MAS CU (Muslim American Society). The fantastic cooking duo will teach everyone how to make a bright summer salad, a savory main dish, and a delectable dessert. Plus they will share about Palestinian culture while they cook! After cooking with MAS CU, try making the dish yourself. You can even share what you learned with someone you know.
Image: Event host Alaa's daughter mixes ingredients in preparation for a feast
About the New American Welcome Center
The New American Welcome Center at the University YMCA is committed to making Champaign County a place where all immigrants can thrive. We do this by engaging local institutions and mobilizing community resources to ensure equitable access to services, economic opportunity, and meaningful belonging. In addition to Welcoming Week, our signature programs include a multilingual helpline, immigration legal services, a pathway to citizenship, and community bridge-building events.
A community Effort for Welcoming Week 2020
Special thanks to our community partners for helping to make Welcoming Week 2020 a reality!
Welcoming Week Partners & Sponsors: City of Champaign, City of Urbana, UI Research Park, Champaign County Economic Development Corporation, Champaign County Regional Planning Commission, and Illinois Small Business Development Center at Champaign County EDC
Welcoming Week Event Hosts: C-U Black and African Arts Festival, C-U Immigration Forum, Champaign County Forest Preserve District, Chinese American Association, City of Champaign, Dharitree Ecosphere, Family and Graduate Housing, Iyengar Yoga Champaign Urbana, Krannert Art Museum, La Casa Cultural Latina, League of Women Voters of Champaign County, Ma Long Martial Arts, MAS (Muslim American Society), Museum of the Grand Prairie, Rape Advocacy Counseling & Education Services, Stephens Family YMCA with Larkins Place, Student Planning Organization at UIUC, The Immigration Project, The Mortenson Center for International Library Programs, The Refugee Center, UNESCO Center for Global Citizenship , University of Illinois Research Park, University YMCA, Urbana Park District, Wesley Student Center, Women's Resources Center