Our Stories
Gifting Community Pride This Holiday Season With Chambana Proud
Gifting Community Pride This Holiday Season with Chambana Proud
December 7, 2020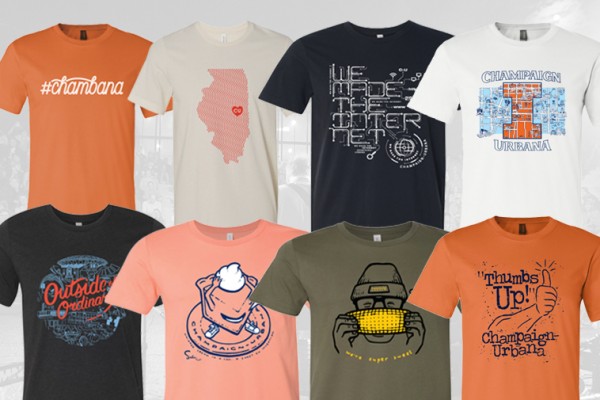 It's the holiday season and everyone is trying to solidify what they're buying for friends and family. When you break down what makes a gift meaningful, it's really all about who is giving and receiving the gift. For many of us, 2020 meant new routines, different challenges, and less time with the people we love who might live far away.
We're all itching for a piece of those who matter most to us this holiday season. As you're finishing up holiday shopping, one option to consider is gifting community pride and a piece of what makes your home in Champaign County special. ChambanaProud.com is the best place to give someone you care about a little piece of home.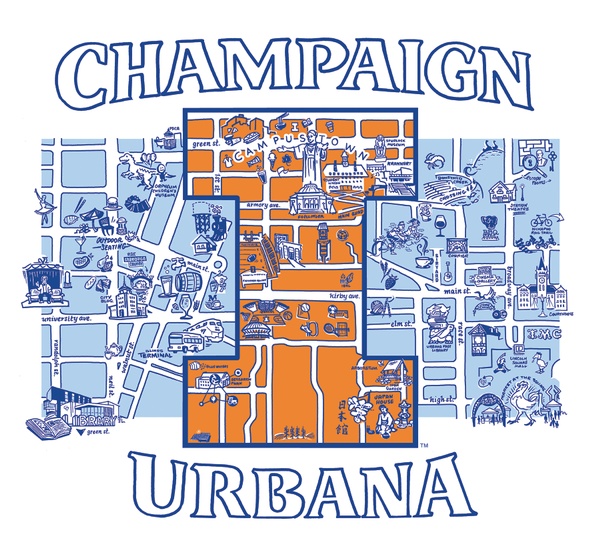 Whether you're gifting to a family member who couldn't visit this year or a friend who misses their Illini campus experiences, Chambana Proud offers a collection of tees and a unique print to help celebrate what makes our home Outside of Ordinary. We all have community pride, so for that Chambana native or U of I grad on your gift list, check out our new line of t-shirts designed by local artists that celebrate all things Chambana.
Some of the options you have include inventions that originated from the Champaign-Urbana area. Others simply lift up the unique sense of community we share. You can even grab a tote bag or print of some of Champaign-Urbana's most iconic areas of interest.
Our Outside of Ordinary area is really a one-of-a-kind space for artists of all interests and backgrounds to come together. Just like the residents and visitors who enjoy C-U and beyond, a diversity of experiences and tastes adds to the ever-growing richness of our artist community.
From the inventions of the modern web browser, whipped cream in a can, and super sweet corn, to a general love of Chambana, we've got a t-shirt for everyone. The Top Spots in CU print is especially fun to gift those who might have fond memories of some of our area's most visited hot spots.
Order by December 11th for delivery by Christmas! Gifting a piece of the place you call home is a fun way to share community pride and celebrate the Outside of Ordinary achievements that take place in Champaign County each and every day. Happy Holidays from Visit Champaign County!
Shop Chambana Proud T-Shirts, Totes, and More!