Our Stories
Champaign County Valentine's Day Ideas
Champaign County Valentine's Day Ideas
February 4, 2021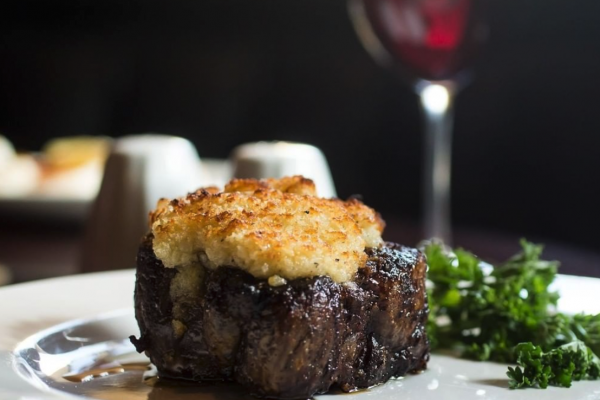 Valentine's Day this year looks a bit different with COVID-19 precautions. While you might be thinking plans this year are sure to be a bit of a bummer, think again! There are plenty of options you have to make this year Outside of Ordinary, it might just take some creativity. Why don't you let us handle that part and give you some fun ideas to plan a great Valentine's Day for someone special in your life.
valentine's day ideas in champaign county
We're breaking down our ideas for you into three categories. Depending on how you and your special someone tend to celebrate holidays like this, your plans might look a bit different from other couples. Don't fret: we have plans in place for low-key lovebirds, the dream date night, and fun-loving families.
Low-key lovebirds
You're looking for a way to celebrate Valentine's Day but you don't make a big deal of things. We get that. We're going to go ahead and suggest a trend a lot of people are trying right now on social media: the four-course meal challenge. On Tik-Tok, people do this with fast-food, but we're the Best Midwest Food Town, so we're mixing things up and making it an all-local takeout affair.
Go ahead and plan for four courses: drinks, appetizer, entrée, and dessert. Between you and your partner, each of you picks two of the four entries in the evening's meal. You can't repeat a course at a single restaurant, so you'll be making four stops to ensure the perfect Champaign County Valentine's Day dinner.
Drinks might mean a stop at Riggs Beer Company for your favorite craft beer, mocktails at Punch! Bar, or Art Mart for the perfect bottle of wine. Appetizer and entrée options are bountiful in our area, and dessert offers limitless possibilities. This isn't the fancy candlelight dinner some couples enjoy, but this is a fun way to mix things up and make this year a little unique. Bring home your four-course feast and enjoy the evening binging Netflix in your sweats. There's nothing more romantic than that!
The Dream Date Night
For those that like the traditional Valentine's Day experience, you can also put together a dream date night for an at-home experience. A great way to capture the magic of that perfect Valentine's Day experience is to go with the classics.
When we think Valentine's Day, it's hard to not picture flowers, chocolates, and a killer gift. While we'll leave it up to you to decide the perfect present for your loved one, flowers and something sweet are easy to come by in our area. From options like Fleurish in downtown Champaign to A Bloom Above and Beyond in Tuscola, you can browse a ton of local options for flowers.
As far as chocolates or something sweet goes, you are in good hands in Champaign County. A stop by Flesor's Candy Kitchen or CBPB Popcorn Shop provides plenty of options to get the perfect treat for your Valentine. Pair the candy, flowers, and gift with a delicious meal from somewhere special like Hamilton Walker's and you're in for a traditional yet special Valentine's Day.
Fun-Loving Families
When you celebrate Valentine's Day as a family, there's no better approach than making it a day all about enjoying time together and making some great memories. Nothing does that quite like group activities. From a brain teaser at Dr. G's Brainworks to a fun puzzle you can pick up at Jane Addams Book Shop, tackling a game or activity together is a great way to get everyone involved in family fun.
If you're really up for a challenge, then how about taking on a "Play at Home Adventure" from CU Adventures in Time and Space! They have great options for at-home escape rooms as well as their "Solve Our Shirts" puzzles. The adults might need to do some of the heavy lifting to uncover some clues, but everyone can play and contribute as they're able.
Lastly, dinner time is fine and dandy but desserts are really what make Valentine's Day special for the family. With some awesome options from Dish Passionate Cuisine and The New Sweet Indulgence, you're able to grab everyone's favorite in one go for easy pickup or delivery!
valentine's day in champaign-urbana and beyond
However you plan to celebrate Valentine's Day this year, share it with us on social media. Snap a picture and tag us @visitchampaign on Facebook, Twitter, and Instagram so we can see how you're making this year Outside of Ordinary.
Featured Image Credit: Hamilton Walker's