Our Stories
Get To Know The Kickapoo Rail Trail
Get to Know the Kickapoo Rail Trail
March 10, 2021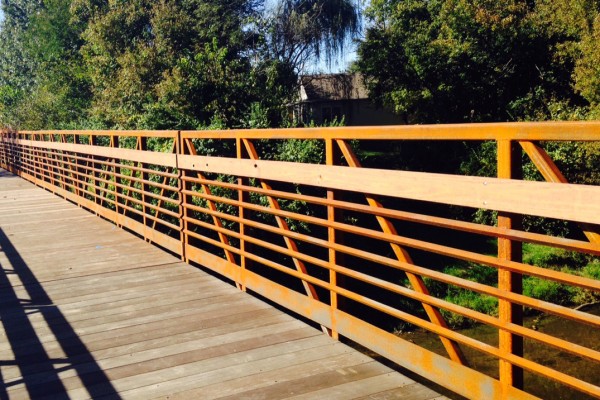 With winter behind us (knock on wood), we're eyeing spring adventures in the greater Champaign County area. One of our community's most incredible resources for outdoor experiences is the Kickapoo Rail Trail.
The trail is still going through a massive expansion to connect Urbana to Kickapoo State Park in Vermilion County. While the trail expands, you can still travel from Urbana to St. Joseph on nearly 7 miles of pristine pavement. Before heading out to explore the Kickapoo Rail Trail this spring, get to know a few of the unique aspects that make this feature Outside of Ordinary.
get to know the kickapoo rail trail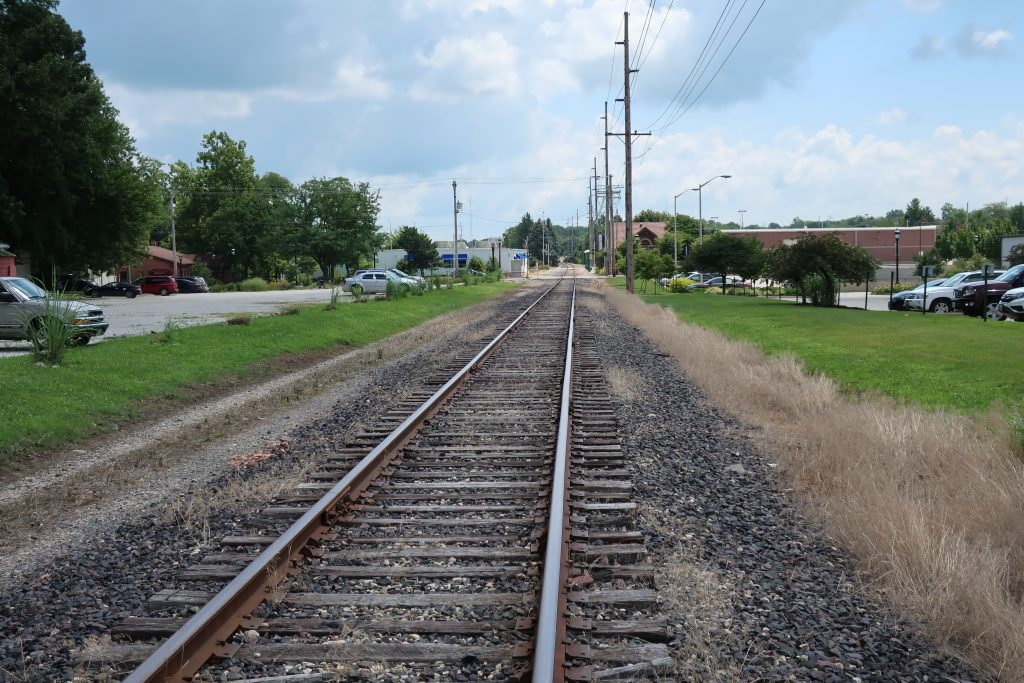 Here are just a handful of things we think make the Kickapoo Rail Trail an Outside of Ordinary part of our community. The best part is that work is still taking place to transform and expand the trail into an even more expansive resource for outdoor adventure. As it stands now, it's well worth visiting throughout spring and summer as we get back outside and greet warmer weather back into Champaign County.
The Kickapoo Rail Trail was once a rail, literally.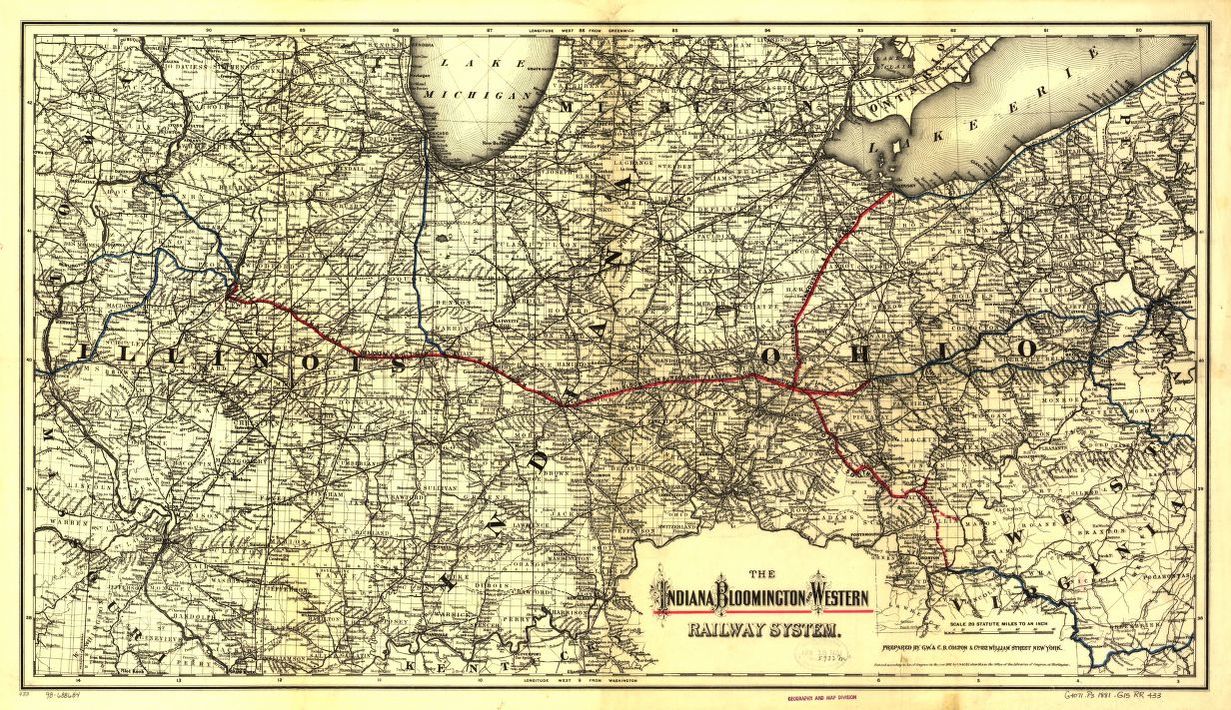 The Kickapoo Rail Trail is actually a 24.5-mile retired railroad corridor. Originally the Indianapolis, Bloomington, and Western Railway, a merger in rail companies allowed this trail at one time to connect Pekin to Indianapolis.
The above image is courtesy of the Library of Congress.
The Kickapoo Rail Trail runs through four distinct ecosystems.
The trail from West to East moves through prairie, forests, rivers, and wetlands. Construction to expand the trail and upkeep projects all operate with the goal of keeping natural ecosystems as undisturbed as possible. The Champaign County Forest Preserve District requires visitors to similarly respect the ecosystems surrounding the trail. As CCFPD says, "take only pictures, leave only footprints."
You might see some incredible wildlife during your visit.
Thanks to those distinct ecosystems, you can spot some incredible wildlife while traveling on the Kickapoo Rail Trail. Bald eagles nest in large trees along the trail. Other avian residents range from kingfishers, herons, and spotted sandpipers. Along the riverbanks, you might even spot a river otter. The animals were reintroduced to Illinois in the mid-90s and like to hang around the water.
How to Visit the kickapoo rail trail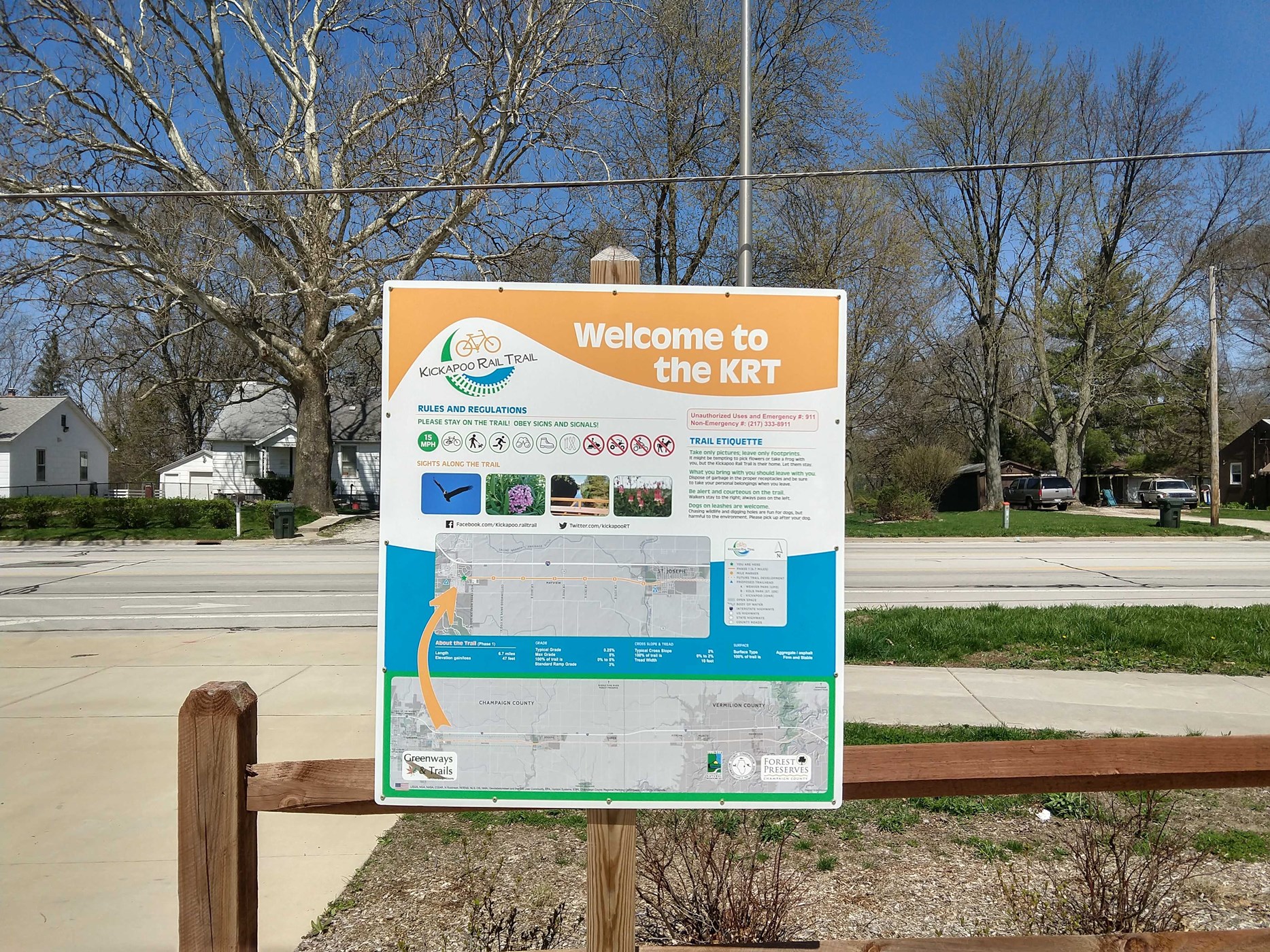 A variety of access points exist along the trail. In our community, Urbana provides the perfect entry point to hop on the trail. Weaver Park at 2205 E. Main Street serves as the start of the trail and leads you through 6.7 miles of paved path to St. Joseph. Another access point can be found near the northern end of the Urbana Walmart parking lot at 100 S High Cross Rd.
The trail permits walking, running, and biking. You can bring your four-legged friends so long as they are leashed and you pick up after them. A comprehensive list of rules for the Kickapoo Rail Trail can be found here.
LEARN MORE ABOUT THE KICKAPOO RAIL TRAIL
Before exploring the Kickapoo Rail Trail in person, feel free to visit www.onekrt.org. You'll see a lot of great information and photos on this site. Follow the Kickapoo Rail Trail's progress on Facebook and Twitter as well.
Likewise, keep up with events, news, and information from Visit Champaign County on our social media channels. Give us a like or follow on Facebook, Twitter, and Instagram!