Our Stories
Independence Week Fireworks In The Greater Champaign County Area
Independence Week Fireworks in the Greater Champaign County Area
July 2, 2019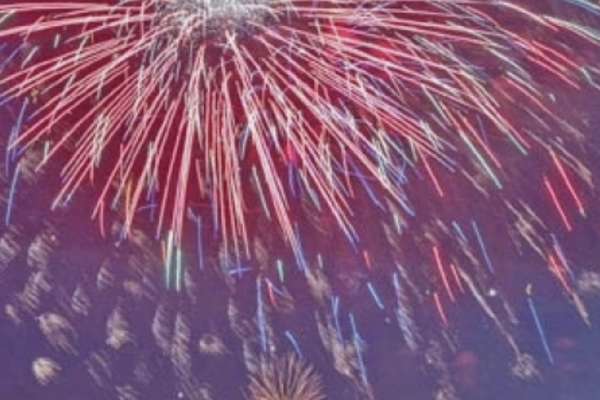 Curious about when to head out and catch fireworks? Luckily, there are lit skies to be seen Wednesday, Thursday, and Saturday in the greater Champaign County area. Here's your guide to Independence Week Fireworks!
Wednesday July 3rd
Monticello gets things going at their freedom festival, including inflatables, kids games, food vendors, a DJ, and more summer fun. Fireworks launch at dusk with a live performance of the National Anthem.
Thursday July 4th – Independence Day
7:30 a.m. – Registration for Youth Run and 5K Race/Walk near First and Kirby
8:30 a.m. – Youth Run Begins
9:05 a.m. – Race and Walk Begin
11:05 a.m. – Parade begins near First and Kirby, continues east on Florida to Lincoln, proceeds north on Lincoln to California, turns onto Illinois to disperse and exit area at Goodwin.
7:00 p.m. - Music on main stage/children's activities at Kirby between First and Oak
9:15 p.m. - Sing along to the 'The Star-Spangled Banner,' just before fireworks
A parade kicks off at 4 p.m. downtown, with activities at Village Hall (500 E. Second St.) to follow. Fireworks launch at dusk!
Concessions, family activities, and a Music in Motion performance. At 9 p.m., following a tribute to service men and women, comes the fireworks display, set to patriotic tunes! Rain date: Friday. $2 admission fee.
Saturday, July 5th
Wake up for the 10 a.m. parade, followed by a variety of events including a mud volleyball 3-on-3 tournament and Ninja Extreme Challenge Course. Once dusk rolls around, enjoy the fireworks!