Our Stories
Five Must-See Events At Pygmalion 2021
Five Must-See Events at Pygmalion 2021
September 21, 2021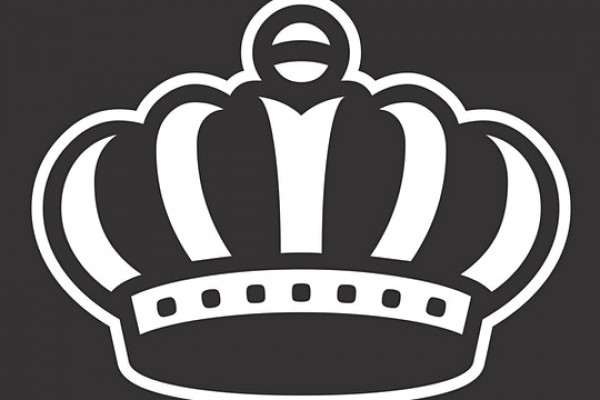 Pygmalion 2021 is going to be a glorious return to form after the festival took things to the virtual world last year. With the return of live performances, music, and events coinciding with CU Pride Fest, it's going to certainly be a weekend to remember. From Thursday through Saturday, we're going to have some incredible options to check out around Champaign-Urbana.
If you haven't yet, be sure to check out the full list of performers and acts participating in Pygmalion 2021. To help highlight a few you won't want to miss, here are five events you'll certainly want to make time for this weekend.
Five Must-See Events at Pygmalion 2021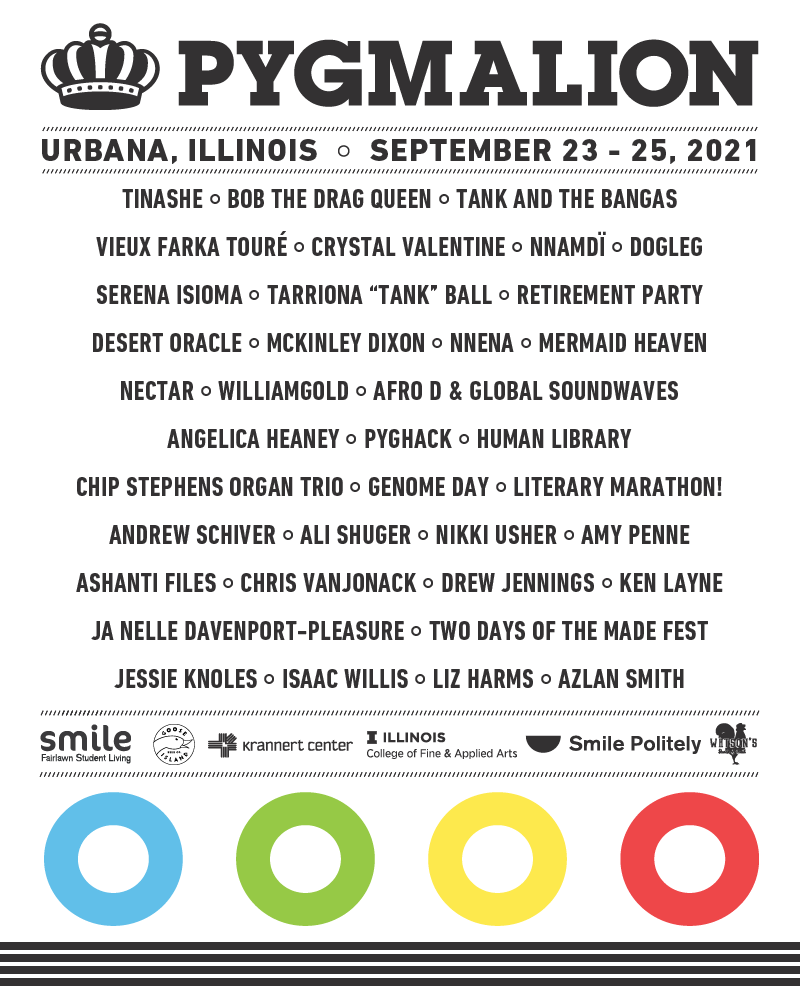 Tinashe - THURSDAY, SEPTEMBER 23 - The canopy Club
Multi-platinum-certified R&B artist Tinashe is sure to draw an ecstatic crowd on day one of Pygmalion 2021. After her first hit "2 On," the artist immediately developed a cult following of pop and R&B fanatics who adore her electric-alternative approach to popular genres of music. A fashion icon who works with top brands regularly, Tinashe is well-versed in all things amazing, including a sound you won't want to miss when she plays The Canopy Club Thursday evening.
Bob the Drag queen - SATURDAY, SEPTEMBER 25 - The canopy club
Bob the Drag Queen won season 8 of RuPaul's Drag Race, notching three challenge wins and earning a ton of love for her sense of humor. Recently the star of "We're Here" on HBO and the new special Bob The Drag Queen: Live at Caroline's, you won't want to miss this performance! Her show is in conjunction with this weekend's CU Pride Fest, so be sure to explore that event's offerings as well!
SERENA ISIOMA - SATURDAY SEPTEMBER 25 - Rose Bowl Tavern
Serena Isioma (pronouns: he/they | gender: gnc) is a rising artist based out of Chicago. The first generation Nigerian-American performer fuzes alternative, hip-hop, and R&B into a sound all their own. Two EPs in 2020 earned them notice from Nylon and Rolling Stone, and you'll have a chance to see them Saturday night at one of our area's top live music venues: Rose Bowl Tavern.
Crystal valentine - SATURDAY SEPTEMBER 25 - the urbana free library
Not Everything is a Eulogy author Crystal Valentine is an act you'll certainly want to see when she performs some of her works at Urbana Free Library on Saturday. Themes span from her experiences and perspectives as a queer black woman as well as the state of intersectionality and liberation. As one of the most enticing wordsmiths in activism, make time to see her craft in-person this weekend.
ESCAPE FROM THE BECKMAN INSTITUTE - virtual experience
Want to give a new, exciting escape room experience a go? You're in luck with Pygmalion 2021. Experience research in the Beckman Institute for Advanced Science and Technology through a virtual escape room. Complete puzzles about the institute's research and find crucial, missing equipment for the Illinois MRI Exhibit. This is a great activity to take on with friends from home, or the whole family!
For more area events, check out our digital Experience Guide, and make sure to follow us on Facebook, Twitter, TikTok, and Instagram.