Our Stories
Shop Local 2021: Books And Games To Keep You Entertained All Winter Long
Shop Local 2021: Books and Games to Keep You Entertained All Winter Long
December 16, 2021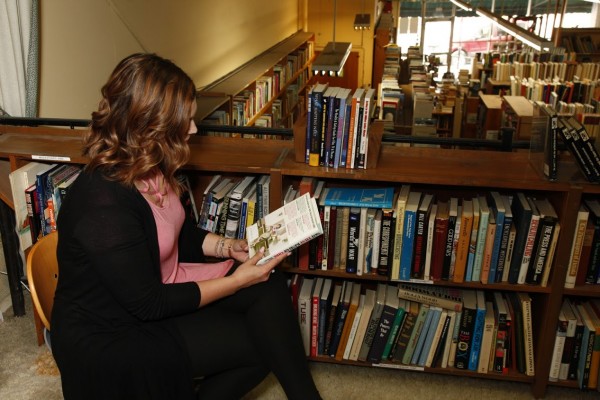 Whether it's winter break from school or a little extra time off from work, the holidays are a great time to kick back with a good read or a fun game.
We're lucky to have a great array of shops in the greater Champaign County area that sell games and books to keep you and your family busy all winter long. From video games on the latest consoles to books old and new, we've got your winter covered with these great places to shop local in Champaign County for the 2021 holiday season.
GAME ON!
If there's one thing kids love about the holidays, it's getting that new toy or game everyone's talking about! Don't be fooled, however: anyone can enjoy a good game no matter their age! Whether the latest and greatest is on a gamer's list in your life, or you want to surprise them with something Outside of Ordinary, there are a lot of local shops ready to help make this holiday successful! If you're buying for someone who is up for a challenge, a puzzle or brainteaser from Dr. G's Brainworks inside Market Place Mall is a great place to find something as fun as it is mind-melting! Have a gamer in the family? They might want to check out the options at Live Action Games in Downtown Champaign. LAG is fully stocked with new hits for the Xbox One, PS4, and Nintendo Switch, as well as retro favorites and a few next-gen titles for Xbox Series X/S and PS5. While we're on the topic of gaming, you likely know someone itching for the latest board game, Pokémon cards, or Magic: The Gathering booster box. If so, the new business Rad Lad Games in Mahomet is a place you'll need to visit! A sure-fire gift-giving favorite is Art Mart, ready to bring a smile to your kids' faces with toys, puzzles, games, and fun activities for all ages. If you want an activity for older kids, grab a gift card to an area escape room like CU Adventures in Time & Space to give them a real challenge! CU Adventures was even featured in the New York Times for their inventive challenges you can enjoy from home, plus their in-person escape rooms are a blast.
READ ALL ABOUT IT!
It's tough to beat a great read during the winter months, so why not take advantage of some of the great booksellers we have in Champaign County? Three stories of adventures and timeless classics exist at the Jane Addams Book Store. in downtown Champaign. A staple of the downtown Champaign shopping scene, Jane Addams offers amazing assortments of books, magazines, and more across all genres of reading. In Monticello, Hartfield Book Company is specially curated to carry new books, unique, high-quality, book-related products and gifts, and a sure-fire way to please the bookworm in your life this holiday season. For vintage lovers and the philanthropic, Orphans Treasure Box doesn't just stock some amazing secondhand finds, but also provides all proceeds to vulnerable kids and families in our area. If you have a friend who can't stop watching Marvel movies in anticipation of the next wave of superhero epics, be sure to gift them something from G-Mart Comic Books to hold them over! Don't worry DC and Image Comic fans – they've got you covered too, plus lots of indies and one-offs worth checking out! Lastly, newly opened The Literary is a great place to find books and enjoy a bite to eat, a glass of wine, or a latte to refuel for more holiday shopping!
LOOKING FOR MORE LOCAL GIFTS TO BUY IN CHAMPAIGN COUNTY?
Explore our entire 2021 Shop Local Guide here.
Find more stories like this on our social media channels; give us a follow on Facebook, Twitter, TikTok, and Instagram.