Our Stories
Terri's Restaurant Week Preview
Terri's Restaurant Week Preview
January 21, 2022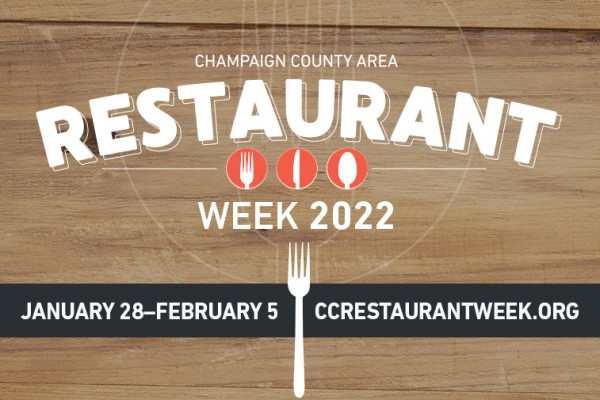 From Terri Reifsteck, Vice President of Marketing & Community Engagement
Once upon a time, I was a picky eater, limiting myself to dishes from my childhood and turning up my nose at anything that was not within that realm. One day I miraculously grew up after discovering a locally-owned restaurant with friends that challenged my palate and forced me to think differently about food.
From that moment on, the possibilities were limitless and thankfully, I found myself in Champaign County, where my now expanding palate had endless options to be satiated. Several years ago, I was told by an editor at Midwest Living that Champaign-Urbana was nominated as one of the Greatest Midwest Food Towns among mid-sized cities. I was not in the least surprised given all that our community has to offer—local flavors from our area farmers and producers, international delights thanks to the people that come to our community from all over the world, and food trucks with that street food that is irresistible. We don't lack in options, and around every corner, you can have "the best" of just about anything. Knowing all of this, we wanted everyone else to know so we worked tirelessly to make sure we walked away with the Greatest Midwest Food Town title, and we got it.
While we are in the Midwest and suffer from the humble mentality that comes from our roots, we're learning that a little bragging is necessary. That's why our annual Champaign County Area Restaurant Week, happening January 28–February 5, is such a critical event to showcase our culinary scene and reinforce our "greatest" status. This is year six of organizing the event, and it hasn't been without its challenges. I'd give anything to go back to the year where everyone closed one night because of the polar vortex.
The past two years have proven to be a challenge for restaurants around the globe, but it feels personal for us at Visit Champaign County and we're putting everything we have into getting people out into our restaurants in whatever way they feel comfortable and safe. Our restaurants are craving it too. 2022 will be our biggest Restaurant Week yet, with 35 restaurants participating (and still growing!) It will once again show off all those reasons our culinary scene is unmatched for a community of our size.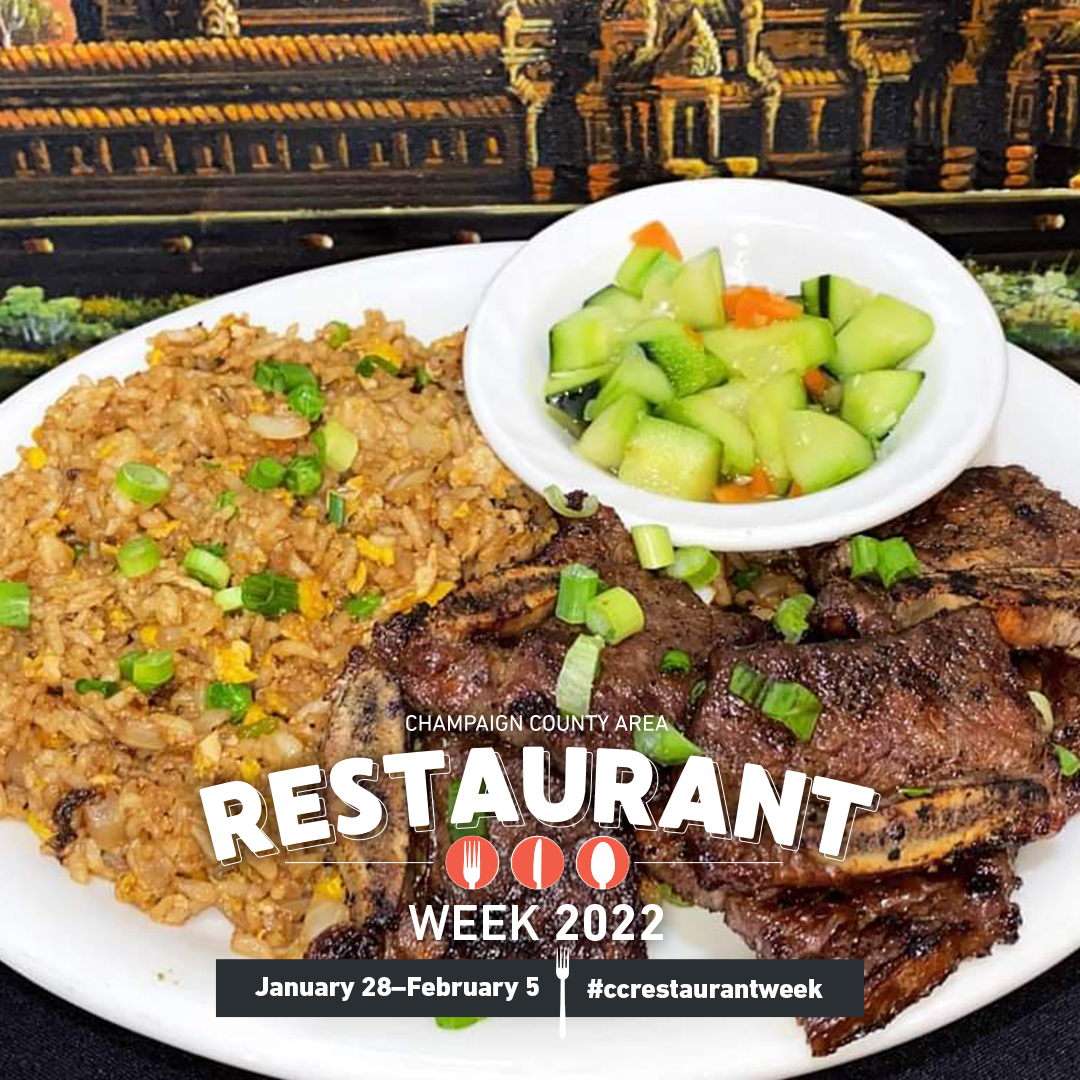 Here's some dishes that may challenge your palate (and yes, are ones that I will likely indulge in):
•
The Famous Sisig at
A Taste of Both Worlds
—I discovered this dish last year during our Takeout Edition and I haven't stopped thinking about it since. The pork and chicken combo with stir-fried garlic, onions, citrus, ginger, with rice, topped with scallions, and fresh chilis is just the right amount of spice. This Filipino and Cambodian spot is in Broadway Food Hall, and if you haven't been, make a plan to go now.
•
Brisket Sandwich from
Baldarotta's
—If you haven't had a sandwich from this spot in Lincoln Square Mall, what are you waiting for? I've introduced a few people to this spot, both visitors and residents, and the reaction is always the same. WOW. No doubt this will get the same reaction.
•
Grilled Shrimp and Grits from
Big Grove Tavern
—Just a delicious winter dish. Comforting with a little kick. This is part of a three-course meal for $19 so this should take no convincing to try.
•
Reuben Egg Rolls at
Dancing Dog Eatery
—This is a vegan spot in downtown Urbana. Back when I was a picky eater, eating at a vegan restaurant would have never crossed my mind. I've been continually delighted by everything I've had here, so all non-vegans, check it out.
•
Warm Grain Salad at
Hopscotch
—At some point during the nine days, I'll have to eat a salad and this sounds like the one I'll need. It is January and February after all, so a warm salad will counteract the cold temperatures. Everything at Hopscotch Bakery and at The Literary delights me.
•
Bhuna Shrimp Chili Masala at
Kohinoor
—This is a monthly spot for my friends and I. I'm going to shake up my standard order and give this one a try because how can you go wrong with a spicy curry and some freshly made naan?
•
Korita Dish at
La Bahía Grill
—This is a new spot in downtown Champaign that I have yet to try. They specialize in seafood, so this dish with scallops, octopus, shrimp, mussels, and crab legs sounds pretty amazing. I'm all in.
•
Menudo at
Maize at the Station
—An entrée size of soup in January? Yes please. I've never tried beef tripe, but now seems like the time.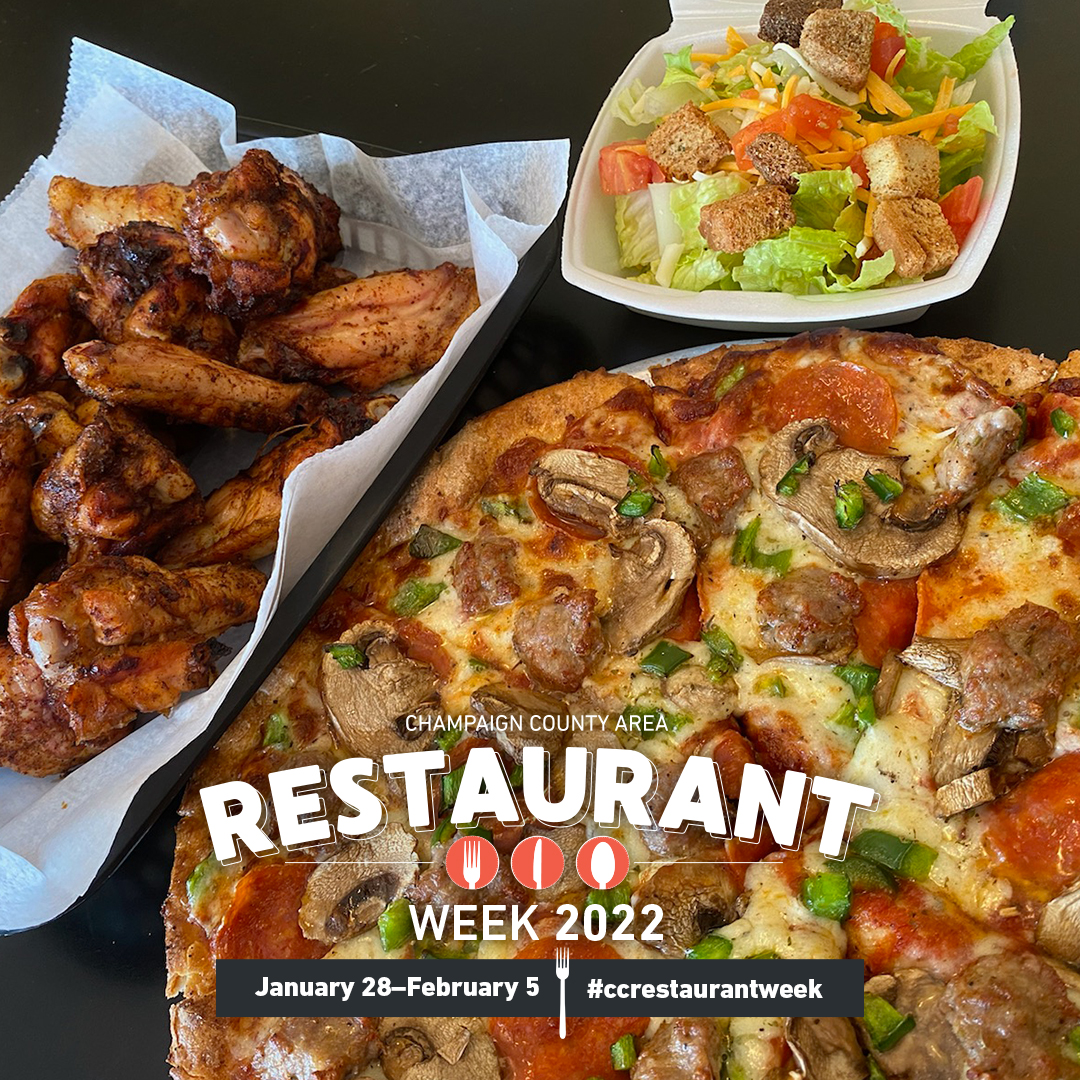 •
Po'Boys
Pizza
—My kids tried this pizza for the first time during last year's Restaurant Week. It is now our regular pizza order. We'll be enjoying this one at home in our pajamas while watching The Book of Boba Fett and it will be incredible.
•
Oxtail and Nshima from
Stango Cuisine
—This is the only Zambian restaurant in the country, and learning how to eat Nshima properly from owner, Mubanga, is one of my highlights in my role here. Give it a try, you won't regret it.
•
Seen Savanh and Khao Poon at
Sticky Rice
—A few years ago, I went to Sticky Rice for Restaurant Week with a dear friend and we ordered one of the salads on special. Mickie, the owner, came and showed us how to pick up all the ingredients for that perfect bite. This is what Restaurant Week is about—learning about a new culture and their food and experiencing it the way it should be. Don't miss your chance to have this experience. You'll be richer for it.
While these are some of the things I can't wait for, all the menus are outstanding. I've spent weeks gathering them for our hard-working restauranteurs and their chefs who want to show off their food for you. My challenge to you is to go out to someplace new, or try a dish you've never had.
Discover our award-winning culinary scene, be patient and kind, and tip generously.
Don't forget to share those dishes you love with us! Use #ccrestaurantweek on social media for your chance to win a $100 gift card to a participating restaurant of your choice!