Our Stories
Top Events & Activities For Warmer Weather In The Greater Champaign County Area
Top Events & Activities for Warmer Weather in the Greater Champaign County Area
March 9, 2022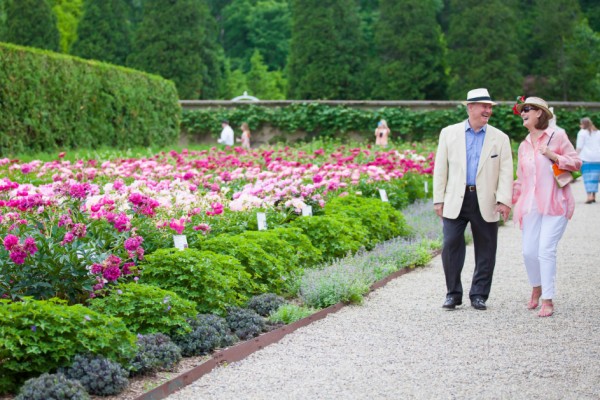 Don't just cross off days on your calendar. Enjoy every day by getting out in the greater Champaign County area. Spring and summer bring daily events and major festivals for every interest and every age. What are you waiting for? Make your plans today!
What's coming up this Spring
Blooming Gardens
When the snow melts, the flowers bloom. Peonies at Allerton Park & Retreat Center, cherry blossoms at the Japan House, and flowers of all varieties at the Mabery Gelvin Botanical Garden are all must-see gardens every spring. Stay tuned to our calendar of events for scheduled tour, live music, and special events happening in these scenic spaces!
All About Science
Some of the world's brightest students at the Grainger College of Engineering at the University of Illinois will blow your mind at the annual Engineering Open House, April 8–9. From artificial intelligence to Tesla Coils, you can get a glimpse of the future of technology during this weekend of free exhibits.
Film Lovers
Renowned film critic Roger Ebert hails from Urbana, getting his start at the University of Illinois' Daily Illini. He left a legacy in our community with the annual Ebertfest, happening April 20–23, a celebration of film, at the Virginia Theatre. Check out the schedule to see what films are coming, including directors Guillermo del Toro, Terry Zwigoff, Azazel Jacobs, and Ramin Bahrani.
Play with Goats
As farmers markets prepare to start back up, Prairie Fruits Farm & Creamery gets ready to showcase their award-winning goat cheese after they bring over 100 baby goats into the world. Celebrate these gentle animals with visits to the farm during weekend open hours, where you can shop their cheeses and gelato while also discovering other locally-made goods. What could be better?
When the Summer Warms Up
Live Music, Every Weekend
Four locations, eight bands per night, and 13 weeks adds up to 104 local performers in the summer. Local musicians and residents alike celebrate all summer long during Friday Night Live, offering free live music from Memorial Day through Labor Day in downtown Champaign.
Summer Festivals
From 4th of July celebrations to street fests, summer is the time for local festivals. The summer hosts a variety of our favorites, from the Crystal Lake Park Art Fair to the Mahomet Music Fest.
Patio Season
Food tastes better when enjoyed on the patio. We fully embrace the warmer weather during patio season, with bars and restaurants in our downtown districts and across the region breaking out the umbrellas to enjoy dinner with friends.
Outdoor Adventures
Our forest preserves and parks serve as a much-needed respite for our physical and mental health. From hiking trails, bike paths, and waterways, our natural areas provide ample opportunities to explore all summer long. Summer brings plenty of guided hikes, bird-watching and many other activities to engage in our natural environments.
All of our spaces offer you a chance to explore and unwind.
Stay tuned to our calendar of events to keep up-to-date on all opportunities to get out.