Our Stories
Six LGBTQIA+ Events To Participate In For Pride Month 2022
Six LGBTQIA+ Events to Participate in for Pride Month 2022
June 7, 2022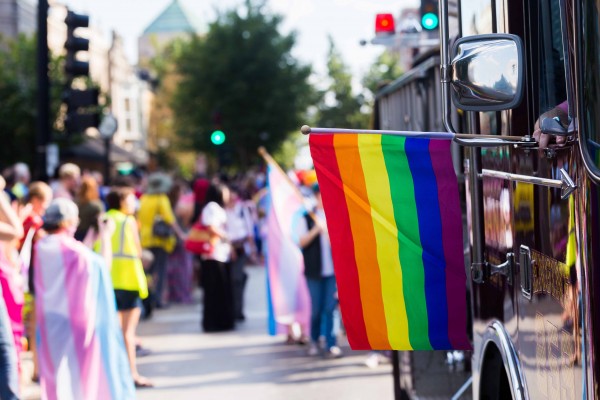 A bit more vibrant, a whole lotta sass, and the space to come as exactly who you are—Pride Month in Champaign Urbana is a sight to behold, and rightfully so: Pride gatherings are rooted in the arduous history of minority groups who have struggled for decades to overcome prejudice and be accepted for who we are. In Chambana, Pride is celebrated through drag shows, live music, dancing, face-painting, 5K's, parades, drag storytime, kid's activities, and so much more. We invite you to check out all of the queer-friendly events the greater Champaign county area has to offer this month. It's time to sashay away, ya'll!

Neighborhood Nights Celebrates Pride (All Ages) – JUNE 8TH, 6:30-8:30 P.M.
After two years off due to the pandemic, Neighborhood Nights is back at the Anita Purves Nature Center from 6:30 to 8:00pm—presented by the Urbana Park District! Bring your blankets and enjoy live music by New Souls, participate in free activities for the kids, and bring your BEST rainbow gear. Uniting Pride will also be there to add some Pride Month flavor!
SERVED! A DRAG BRUNCH – JUNE 12, 10:00-2:00 P.M.
Good food, great company, and tongue-popping drag performances by our area's TALENTED queens and kings? This is a brunch for the Gods! Presented by Mypride365, SERVED! A Drag Brunch will be hosted at the Holiday Inn in Champaign. The doors open at 10am, with the buffet starting at 10:30, and for the main course—the drag performances starting at 11:15. Get your coins ready! This is a ticketed event, and you can get your tickets here.
JUNETEENTH CELEBRATION AT DOUGLASS PARK – JUNE 18, 12:00-3:00 P.M.
Juneteenth is the oldest known celebration commemorating the abolition of slavery in the United States, and it's one event you don't want to miss. Celebrate at Douglass Park where you can enjoy music and visit different vendors while learning about this important holiday. Children can make arts and crafts, play on the bounce house and obstacle course, or get soaked in the splash pad. While you're at it, stop by UP's booth where they'll be featuring Karma Carrington for special drag performances and photo opportunities!
CU PRIDE PARTY – JUNE 12, 1:30-9:00 P.M.

The Pride party-of-all parties, Uniting Pride is partnering up with Rosebowl Tavern, Urbana Free library, and HITNHOMEBOY to give you a FREE, queer-friendly experience you'll never forget. The party opens up with DJ SILKEE, bubbles, face painting, arts & crafts, and HITNHOMEBOY's Young, Queer + Black Book Drive. At 2pm, bring the kiddos down for Drag Story Time—watch as some of the community's best drag kings and queens read books hand-selected by Urbana Free Library. At 3:30pm, there will be a drag performances featuring Karma Carrington, Mr. Knightly, Ceduxion Carrington, Just Sue, Cationna Carrington, and Corinna Carrington! Then at 6pm, get ready for Emily The Band—a three piece queer girl group that'll be sure to pull on your heartstrings with their original works and covers by Olivia Rodrigo, bebadoobee, and more.
2ND ANNUAL POUND THE PAVEMENT FOR PRIDE – JUNE 18, 7:30AM
It's time to lace those running shoes and dress in your brightest colors—The Tuscola GSA Booster Club is hosting their second annual Pound The Pavement for Pride 5K event on Saturday, June 18th! You can register on the same day at 6:30am, or you can register here in advance. After the race from 8-10am, enjoy a complimentary pancake and sausage breakfast with your fellow runners and supporters!
DRAG STORYTIME @ THE LITERARY – JUNE 26, 10:00-11:00 A.M.

Join the Literary Bar and Uniting Pride for a very special drag storytime featuring the kings and queens from the best kinds of fairy tales! Featuring special guests include Karma Carrington, Mr. Knightly, and Raven Delacroix Starlings. The Literary Bar will also stream the event for those who cannot make it.