Our Stories
Living Outside Of Ordinary: Week Of 7/15
Living Outside of Ordinary: Week of 7/15
July 15, 2019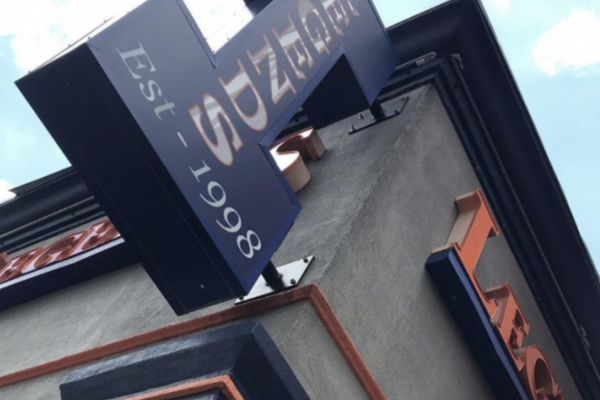 In the past month, how many days can you truly remember? On average, a few days, 4 or 5 if you're lucky, stand out from the daily routines we all experience. That's why Visit Champaign County is launching our new "Living Outside of Ordinary" Campaign aimed at residents and visitors as a means to encourage everyone to discover new places throughout the greater Champaign County area.
Each week, we'll give you one thing to do each day, something Outside of Ordinary, to make sure you have a way to make each day memorable. We'll be busy brainstorming over the next year to make sure you have ways to break out of the routine and immerse yourself in the amazing things happening right in your backyard. Some will be events, but others may be something as simple as getting outdoors, meeting a friend for a drink, or checking out a new store or restaurant. The goal is simple: when you're Living Outside of Ordinary, you're making memories, so we can all cherish each and every day.
This week, aim to do something a bit out of your comfort zone! Head to Sun Singer for a unique dish, take a teen in your life to a Fab Lab pop-up, or get ready for a Fall state of mind with Curtis Orchard's seasonal opening this weekend. Whatever you do, make it Outside of Ordinary!
Monday, July 15 – It's Oyster Week at Sun Singer! Grab 8 amazing dishes in house starting at 4 p.m. each day!
Tuesday, July 16 – Get to the Champaign Public Library to create at Fab Lab for Teens!
Wednesday, July 17 – Try out the summer flavor of blueberry beer in a new Triptych brew served now in the Taproom!
Thursday, July 18 – Come along for the Campustown Pub Tour!
Friday – July 19 – Catch an amazing concert at OUTSIDE at the Research Park!
Saturday, July 20 – Check out Curtis Orchard's opening day for donuts, shopping, and more!
Sunday, July 21 – Enjoy locally grown ingredients during brunch at the Wheelhouse in St. Joe.
For more tips on what to do, check our events calendar and request a copy of our Visitors Guide today!