Our Stories
Must-Stop Foodie Spots In Champaign County
Must-Stop Foodie Spots in Champaign County
January 29, 2019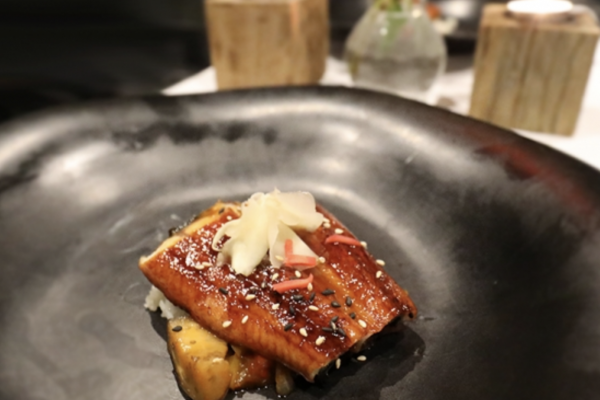 Foodies, rejoice! We've created a mouthwatering guide to all things food in the Champaign-Urbana area. From restaurants to breweries to food trucks to specialty foods and festivals, we've got your taste buds covered. Get ready to chow down on the best eats in Champaign County.
But first, check out this fun news: Champaign-Urbana was named Midwest Living's Greatest Midwest Food Town! Read up on some of these great places to discover why we won, then come see for yourself!
CAMPUS PICKS
Cracked: The Egg Came First
Restaurant, Catering and Food Truck
Perfect for those late-night group study sessions or weekend happenings, this U of I graduate-launched food truck will deliver made-to-order breakfast sandwiches, tots and locally-roasted coffee to your get-together. Lose yourself in a breakfast sandwich—piled high with sautéed spinach, sun dried tomatoes, hash browns, a fried egg, and sharp cheddar with garlic basil or spicy chipotle pesto—any time of day thanks to their catering service, and, this spring, drop into their brand-new storefront on campus.
Murphy's Pub
This pub, located in the heart of campustown, has long been a favorite of students and alumni. On game day weekends, you'll see a bounty of orange & blue at the carved up tables ready to dive in to their delcious burgers, and irresistable Irish Nachos. Check out this University of Illinois favorite next time you're in town.
Timpone's
Before you head to a show at nearby Krannert Center for the Performing Arts, enjoy a contemporary Italian dinner crafted with locally-sourced ingredients at Timpone's. This long-time favorite restaurant on the University of Illinois campus serves mouthwatering pizzas, pastas and mains, and it has a selection of over 400 hard-to-find wine bottles, with emphasis on Italian, Californian and French wines. Raise your glass to your favorite graduate.
The Bread Company
You'll catch wafting smells of freshly baked bread coming from this Swiss-inspired locale in campustown. A staple to the community for over 30 years, this cozy spot serves all meals of the day, but it's the romantic dinner sharing their Classic Cheese Fondue while sitting in the table by the fireplace that makes The Bread Company a must-stop.
CHAMPAIGN PICKS
Blind Pig Brewery
A little less than half a mile directly north of Golden Harbor is Blind Pig Brewery, Champaign's first all-grain brewery since prohibition. Its Columbia Street Coffee Stout was recently named by porchdrinking.com as best coffee stout at the Chicago Beer Festival. If that's not enough to persuade your palate, check out the brewery's other featured beers including Blind Pig Makin' Wookie—a finely balanced black IPA—and Blind Pig Samburro Chili Ale, defined by the Mexican Morita chili peppers that give it a deep, smoky, spicy and surprisingly refreshing flavor.
Maize Mexican Grill
Their first location just off campustown grew so popular, with long lines reaching out the door, that they opened a second location in the historic train station in downtown Champaign. Maize Mexican Grill delights patrons with their authentic Mexican dishes. Their fresh, flavorful ingredients transport you to Mexico. We keep it simple and indulge on their tacos!
Miga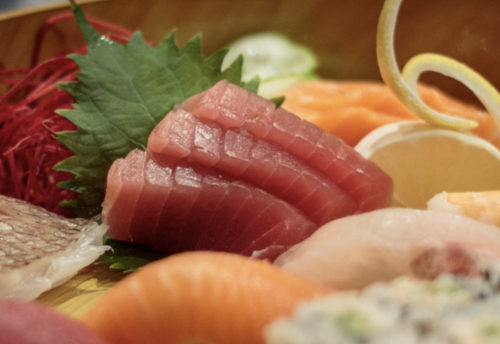 Just one block north of V. Picasso, treat you taste buds to modern American cuisine with Korean flair from accomplished chef Jae Lee. Dine amid the restaurant's trendy, exposed-brick setting (meticulously designed by a U of I alum) while you indulge in a signature cocktail. Select from dinner menu items like apple pear beef tartare, royal sticky rice gnocchi (gungjung tteobokki) and Buddhism bi bim bap.
Farren's Pub & Eatery
Frequently named best burger in Champaign-Urbana, Farren's is a low-key joint just around the corner from Miga, and it's tucked away in an alley where you'll need to follow the "Burgers & Beer" arrow to find it. Choose from an extensive selection of appetizers, salads and sandwiches, tacos, signature burgers and micro brewed beers. If you like heat, give the fire burger a try. It features sautéed jalapeños, red peppers, red onions and habanero/jalapeño cheese.
Cafe Kopi
the best coffee shop in Champaign-Urbana for too many years to count, Café Kopi is about as laidback as it gets. Situated in downtown Champaign, this popular coffee shop sports outdoor seating all year round, and you'll even see people out there in January! Their sinful Café Miel, a single shot latte with honey and vanilla, is a favorite. It's not just the coffee that keeps people coming in. They're extensive tea selection, along with salads and sandwiches like the Matty Pooh Pita, cumin-dill hummus with lots of veggies, keep people coming at all hours of the day.
URBANA PICKS
Broadway Food Hall
The newest venture in downtown Urbana can be found at the Broadway Food Hall. Showcasing five unique food concepts under one roof—Hawaiian poke & sushi, K/Mex rice bowls, deli sandwiches, made to order salads, and an all day breakfast/burger counter—this venue invites you to sit back, relax with friends, while you eat and drink in a truly unique atmosphere.
Urbana's Market at the Square
Featuring over 70 vendors weekly, Urbana's Market at the Square is one of the largest farmers' markets in the state. Saturdays in May through November from 7 a.m. – noon, celebrate everything local and browse the freshest produce, meat, wine, honey and more. You can also delight in an artisan doughnut from Pandamonium's food truck while you're there.
Dancing Dog Eatery and Juicery
Dancing Dog serves 100% vegan cuisine and offers hearty goodness that even meat lovers will appreciate. Stop by on Saturday evenings after 5:00 to try Paula's deep dish pizza, starring a made-from-scratch buttery crust, sauce and dairy-free mozzarella cheese. Or enjoy a refreshing juice, smoothie, spirit or delectable dessert.
Black Dog Smoke and Ale House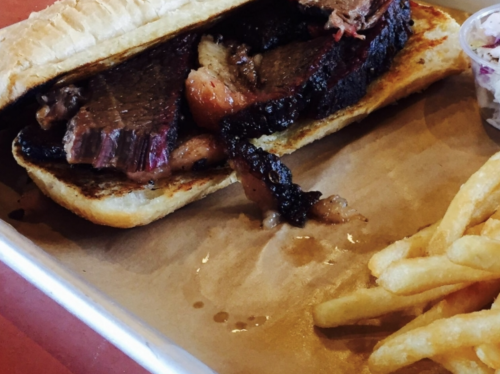 If you're looking for some of the finest barbecue in Urbana, this is your spot. Rated #2 on Maxim's best barbecue in the country, you'll find a location in both Urbana and Champaign. Daily specials include selections like smoked pork belly, bacon-wrapped meatloaf or fried catfish sandwich. Wash it down with a local ale like the Triptych Blueberry Blonde.
ON-THE-OUTSKIRTS PICKS
Yoder's Kitchen
Just south of Champaign County, you'll find some food that will stick to your bones. Here, traditional Amish cooking brings you homemade noodles, gravy, their famous Broasted Chicken and of course, homemade pies, are all there to provide comfort for your family.
The Wheelhouse
Located off the new Kickapoo Rail Trail in Saint Joseph, The Wheelhouse's chef, Ryan Rogiers, keeps you guessing on what will be on the menu. His passion for locally sourced ingredients means the menu is adapted every few days depending on what is accessible. Hit up this casual New America Cuisine after a bike ride and enjoy their bicycle-themed decor!
Did we miss any of your favorites? Let us know what your other must-stop foodie spots are in Champaign County, and click here to explore our eclectic and complete list of cafes, wine bars, pizza places, multicultural bistros sandwich shops and more.
Ready to plan your foodie adventure? Download our Visitors Guide for more area information, or discover the many hotels available in the area!