Our Stories
All About Arts & Culture
All About Arts & Culture
March 1, 2019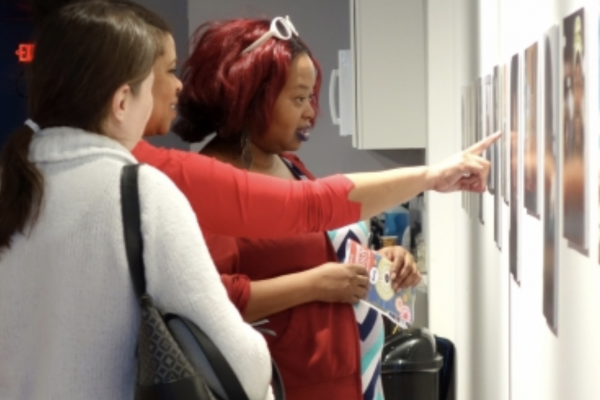 As you traverse the community, it becomes immediately clear that arts and culture are an integral part of the Champaign County area's landscape. From public art to museums to events, local and national talent is on display all around you to discover. Here's our top recommendations for integrating arts and culture into your visit to the greater Champaign County area.
Public Art Tour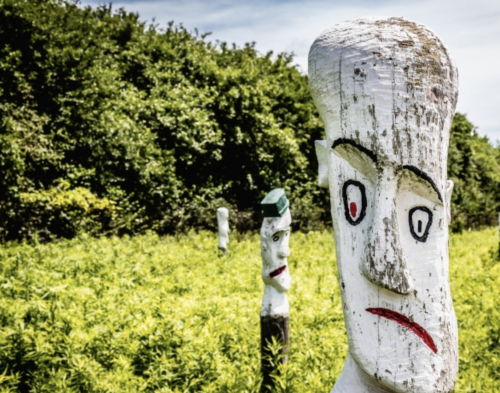 Sculptures emerge from the architecture and rise above the plains, beautifying parks and bringing art to life throughout the community. Over 70 pieces of public art adorn our streets and parks to enjoy. Discover over 40 sculptures installed by the Public Art League of Champaign-Urbana, including the popular Mr. Eggwards installation outside the Esquire Lounge, a popular stop in downtown Champaign to watch Illini sports or for eating outdoors during warm summer days. Meadowbrook Park is home to the Wandell Sculpture Garden, which sits among 130 acres of natural prairie. As you stroll through the winding path, you'll come upon a variety of styles of art, from the whimsical "From Night Daddy's Book of Dreams" to "The Marker" which depicts a strong female gazing across the prairie. The Urbana Public Arts Commission brings Murals on Glass to businesses in the downtown district, and populates the scenic Boneyard Creek with stunning sculptures. Art runs rampant through Allerton Park & Retreat Center, with nearly a dozen sculptures populating the formal gardens, and surprising you on the 14-miles of hiking trails that surround the park. Finally, be on the lookout for murals from local artists on buildings across the area, from the graffiti art at the Sipyard, to a landscape at the Courier Café in downtown Urbana.
Visit A Gallery or Museum
From local art to impressionist-era paintings, the Champaign County area has an impressive number of ways that you can experience and purchase art. The spectacular Krannert Art Museum & Kinkead Pavilion, located on the University of Illinois campus, boasts over 10,000 works of art from around the world. This free museum features a number of exhibits that put the spotlight on up and coming artists with their student and faculty shows, as well as traveling exhibits that later move on to such major museums as the Smithosonian. Galleries large and small can be discovered throughout the area. The Giertz Gallery at Parkland College displays a variety of collections throughout the year, from visiting artists to student work on display. Cinema Gallery in downtown Urbana, located in the historic Princess Theatre, offers the largest collection of fine art in the area from Midwest-based artists and regularly features shows that rotate every 6–8 weeks. Renowned photographer, Larry Kanfer, displays his unique vision of not only the Midwest, but landscapes across the globe, in his stunning gallery located in Champaign. Pick up postcards, calendars, books or a stunning piece of art on your next visit.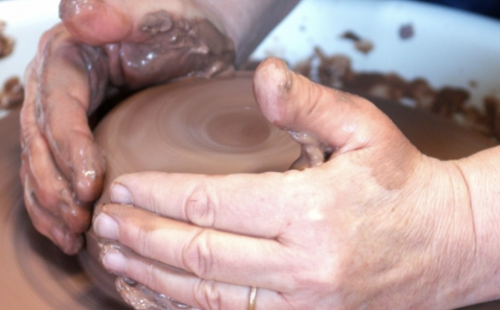 This local favorite, happening April 12–15, takes a traditional art fair and complete flips the concept. Rather than bring art to one location, this event brings art to venues spread throughout Champaign County. Local businesses partner with artists to showcase their work, whether it's in a downtown café or an unused warehouse. Follow along a detailed map to find photography, paintings, pottery, weaving, jewelry and pop-up events and demonstrations. This four-day event takes over the community making art accessible to everyone.
Celebrate a Different Culture
With modern technology, it's nearly impossible to unplug and detach from life's demands. The Japan House at the University of Illinois provides a refuge of tranquility, providing an opportunity to slow down and reflect. Immerse yourself in Japanese culture through their traditional tea ceremony, guided by a "one life, one opportunity" principal encouraging you to free your mind. You'll begin and end your journey with a walk through the traditional gardens which plays an integral role into preparing for a tea ceremony. The Japan House regularly hosts events to further provide opportunities to learn about the culture.
Fall in Love with Film at Ebertfest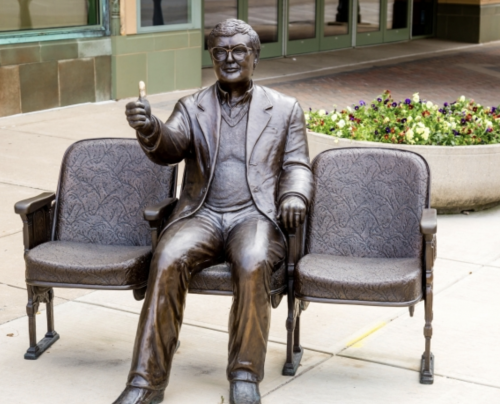 At a young age, Roger Ebert developed a love for writing. Growing up in Urbana, Roger created his own local paper before heading to the University of Illinois where he wrote for the Daily Illini as well as local newspaper, The News-Gazette. After Roger's success as a film critic brought him nationwide fame, he never forgot his roots in Champaign County. 20 years ago, Roger founded Ebertest, originally titled the Overlooked Film Festival, celebrating films, genres and formats overlooked by distributers, audiences, or critics. Once you attend the festival, you're a part of a family of movie lovers that relish in the screenings on the Virginia Theatre's immense screen followed by intimate discussions with directors, producers, composers, screenwriters and actors that further enhances the movie-going experience. Over the years, Ebertfest has hosted guests Tilda Swinton, Oliver Stone, Bill Paxton, Jason Segel, Patton Oswalt, Norman Lear, and Shailene Woodley, amongst many others. Don't miss the 20th anniversary of this film festival, happening April 18–22!
Ready to plan your arts & culture adventure?
Download our Visitors Guide for more area information, or discover the many hotels in the area to book your stay!