Our Stories
Looking Ahead: 10 Outside Of Ordinary Events In August
Looking Ahead: 10 Outside of Ordinary Events in August
July 30, 2019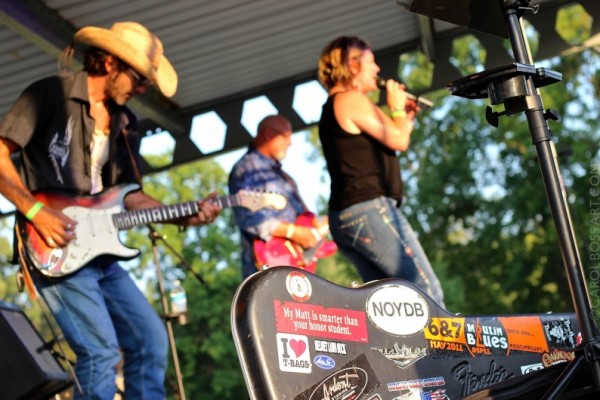 August is upon us, so it's time to look at some of the most highly anticipated events of the upcoming month!
Looking forward to something you don't see on our list? It's likely on our events calendar!
Saturday, August 03, 10:00am to 6:00pm
40 North and the Urbana Park District are thrilled to announce the inaugural Crystal Lake Park Art Fair in Urbana, IL on August 3rd from 10am to 6pm! Crystal Lake Park will be transformed with local and regional art vendors that will set up along the park road and feature paintings, textiles, ceramics, photography, jewelry, glass, mixed media and much more!
Saturday, August 03, Starts at 5:00pm
C-U in the Prairibbean is a Jimmy Buffet themed party held in downtown Champaign every year. The event is hosted by the Eastern Illinois Parrot Head Club (EIPHC), who's whole motto is to "Party with a Purpose!" There is great live music, tasty food, lots of drinks, and a large silent auction, all to benefit DSC.
Friday, August 09, 6:00pm to 9:00pm
Celebrate the "Chambana" community at Champaign-Urbana Days! On Saturday, take in the live entertainment, tasty food, children's activities, sports tournaments, senior luncheon, and more all in the newly remodeled Douglass Park.
Saturday, August 10, 2:00pm to 10:00pm
Back for the second year at the Champaign County Fairgrounds, the Prairie Crossroads Blues Society is bringing back amazing talent, including this year's featured performers:
Saturday, August 10, Starts at 3:00pm
In Pens to Lens, children write original screenplays which are then made into short films by local filmmakers. Area graphic designers and illustrators also create original movie posters for the program. The whole community is invited to come out and watch the finished films, walk the red carpet, and celebrate some very creative K-12 student screenwriters!
Thursday, August 15-17
Homer Krazee Days is a 3 day festival in Homer with all your favorite seasonal events and attractions. Features include an Anything on Wheels Car and Bike Show, live music, thrill rides, food vendors, and more!
Friday, August 16-17
Come to this year's foodie favorite, Taste of Champaign-Urbana, hosted in West Side Park. With ticketed food, beer, beverages, and activities, there's so much to do, see, and most importantly, taste!
Tuesday, August 20, Starts at 7:00pm
2019 marks the 30th Anniversary of Ringo and his All Starr Band, who played their first show on July 23, 1989 at the Park Central Amphitheatre in Dallas, Texas. See this historic artist and show at the State Farm Center!
August 23-24
Conveniently located along Main Street in Downtown Mahomet, Illinois, the Mahomet Music Festival is an annual tradition that brings family-friendly fun to the Mahomet area each year. 7 incredible acts are slated for this year's lineup!
Friday, August 23, Starts at 5:00pm
Celebrating a 44 year old tradition of food, music, and of course hot and buttery sweet corn, the Urbana Business Association presents the 2019 Urbana Sweetcorn Festival! This year's festival will feature local sweet corn, local food, local entertainment, and local vendors!