Our Stories
Top 10 Must-Attend Festivals In Champaign County
Top 10 Must-Attend Festivals in Champaign County
August 22, 2019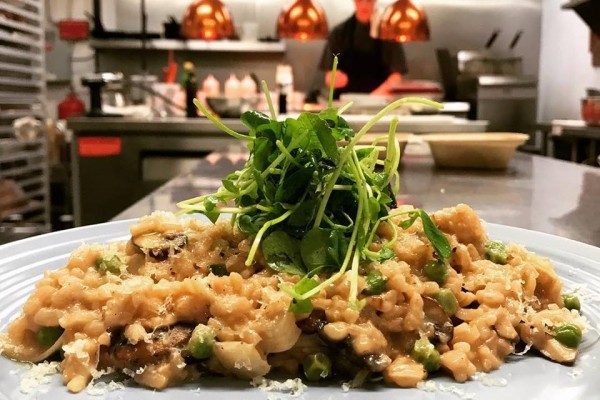 The greater Champaign County area is a hotbed for festivals and events that are sure to give your Instagram followers FOMO. We've created a list of our top 10 festivals, featuring the best in music, culture and food, so you don't miss out.
Champaign County Area Restaurant Week | January 24–February 1, 2020
After celebrating Champaign-Urbana's win as Midwest Living's Greatest Midwest Food Town, area chefs are ready to show off why we are the best. This nine-day celebration of all things food offers prix fixe menus for lunch and dinner from $9 to $39 so you can discover your new favorite dish or date night spot! From soul food to fine Italian dining, you'll understand why the greater Champaign County area is a foodie mecca.
Engineering Open House | March 27–28, 2020

Engineering has come a long way in 100 Years, and you'll get to see it first hand at this annual campus event! The University of Illinois is home to one of the world's top-ranked engineering programs, and its students show why during this annual event, celebrating 100 years in 2020. Featuring two days of exciting exhibits and captivating competitions that illustrate the talent and ingenuity of engineering students, this festival will also showcase robots, drones, Tesla coils, 3D printing and other modern marvels to engage people of all ages.

Boneyard Arts Festival | April 2–5, 2020

This local favorite, happening every April in conjunction with the University of Illinois' Moms Weekend, takes a traditional art fair and completely flips the concept. Rather than bring art to one location, this event brings art to venues spread throughout Champaign County. Local businesses partner with artists to showcase their work, whether it's in a downtown café or an unused warehouse. Follow along a detailed map to find photography, paintings, pottery, weaving, jewelry and pop-up events and demonstrations. This four-day event takes over the community and makes art accessible to everyone, so it's an ideal way to explore the area and discover our homegrown talent.




Ebertfest: Roger Ebert's Film Festival | April 15–18, 2020

At a young age, Roger Ebert developed a love for writing. Growing up in Urbana, Roger went to the University of Illinois, where he wrote for The Daily Illini and local newspaper The News-Gazette. After Roger's success as a film critic brought him nationwide fame, he never forgot his roots in Champaign County. More than 20 years ago, Roger founded Ebertfest—originally titled the Overlooked Film Festival—to celebrate films, genres and formats overlooked by distributers, audiences or critics. Once you attend the festival, you're part of a family of movie lovers who relish in the films played on the Virginia Theatre's immense screen. The showings are followed by intimate discussions with directors, producers, composers, screenwriters and actors that further enhance the movie-going experience. Over the years, Ebertfest has hosted guests such as Tilda Swinton, Oliver Stone, Bill Paxton, Jason Segel, Patton Oswalt, Ava DuVernay and Shailene Woodley, amongst many others. Stay tuned to find out the lineup for year 22!




Arthur Freedom Celebration | June 27, 2020

This massive celebration has one of the best firework shows in Illinois, along with festivities like a parade, military airplane show and skydiving from planes. Tens of thousands of people from around the Midwest travel to the heart of Illinois' Amish Country for a display that won't soon be forgotten. Get there early to stake your spot before exploring all Arthur has to offer, from homemade Amish baked goods to impressive craftsmanship. The Freedom Celebration is the time to get to know this small town just outside Champaign-Urbana.




Urbana Sweetcorn Festival | August 28-29, 2020

Up to 30,000 ears of sweetcorn are consumed this weekend, cooked the old fashioned way with an antique steam engine. Three stages of entertainment are set up throughout downtown Urbana, with plenty of live music, kids activities and plenty of fun to be had.




Matsuri Festival | September 2020

Japanese culture will be celebrated at this growing festival, held at the Japan House at the University of Illinois. Now five years in, Matsuri features sake tastings, tea ceremonies, martial art demonstrations and local, Asian-inspired food and drinks. A special performance from internationally known Japanese rock bands the 5.6.7.8's will surely impress before the evening ends with fireworks over the scenic Arboretum.




PYGMALION | September 2020

This festival features a mixture of components that have been curated over the decade-plus of its existence: music, comedy, literature, technology & hacking, and handmade goods. 2019 brought headliner and comedian Eric Andre to the stage along with other leading names in entertainment such as comedienne Michelle Wolf, Queer Eye's Antoni Porowski, indie rockers Japanese Breakfast and the New Pornographers, Where else can you watch a Tesla coil in an amphitheater, laugh until you cry and listen to live music and a poetry marathon in one culture-filled weekend?




CU PrideFest | September 2020

This family-friendly event is the largest Pride celebration south of Chicago and the only celebration in September. Complete with a colorful parade through the streets of downtown Champaign, a drag brunch, community vendors and evening parties, this weekend-long festival puts our pride on full display for all to enjoy.

Champaign-Urbana Folk & Roots Festival | October 2020

This festival, heading into year twelve, brings together national and local folk artists for more than 80 high-quality folk performances and participatory activities throughout downtown Urbana. 2019 featured Grammy Award winner, Dom Flemons, alongside leaders in the genre—Lilli Lewis, Whiskey Bent Valley Boys, and Veretski Pass. The incorporation of dance, education, jams, song circles, storytelling and much more make for a full, Outside of Ordinary weekend of celebrating music.



The question now isn't which festival you'll attend—it's how many.
Start planning with your complimentary Experience Guide.