Shopping
Pipapo
Pipapo
206 W. Main St.
Urbana, Illinois 61801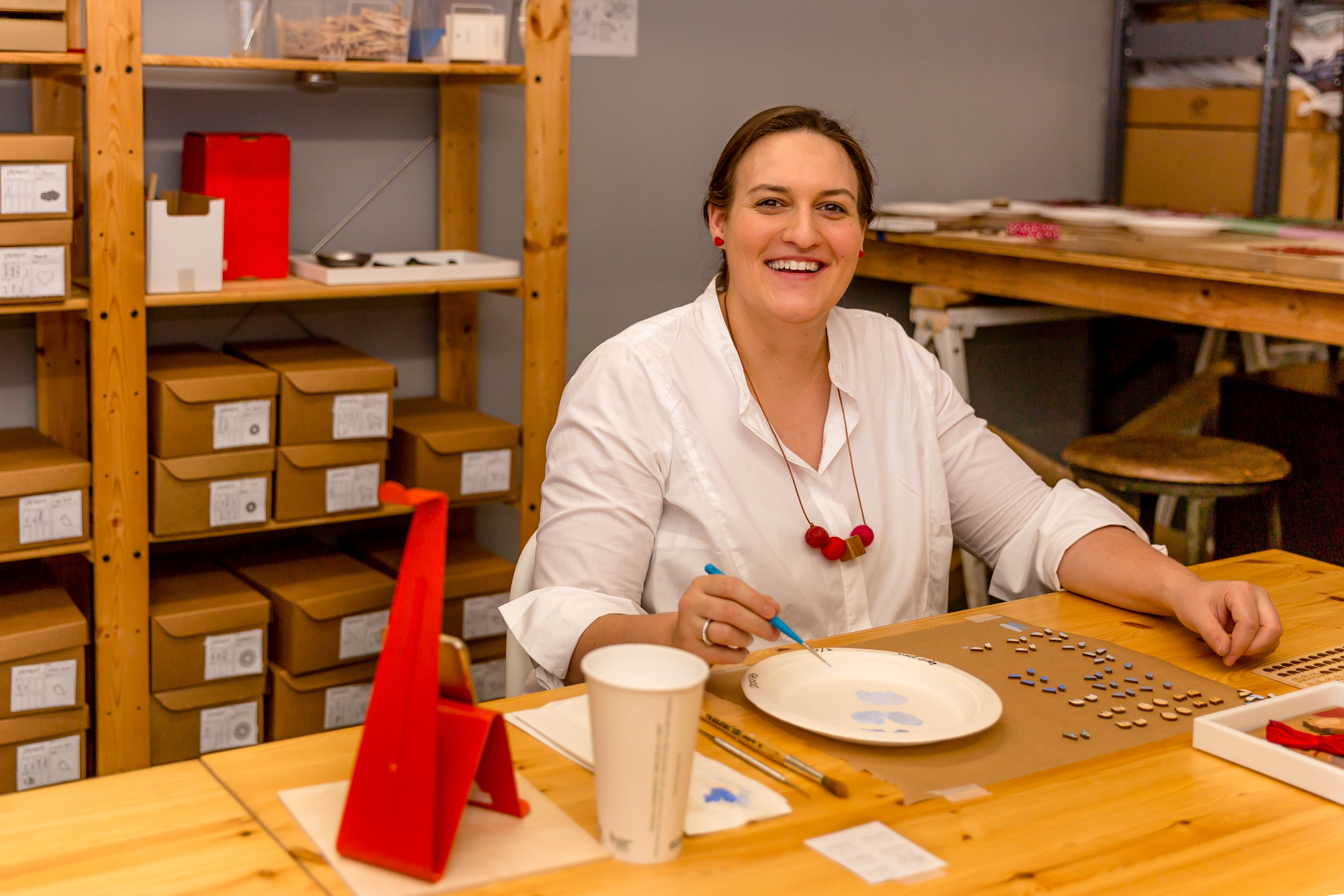 Pipapo (pronounced pee-pah-poh) translates to "with all the bells and whistles", or as Anna Gutsch, the creator behind the brand explains it, "treating yourself to whatever is needed to create a delightful feeling." It's all about bring delight and joy into your life, and it has been since Anna and her husband, Johann, met in Germany.

Anna, a color designer, met Johann prior to him leaving for the States to enter the Industrial Design MFA program at the University Illinois. Upon learning about the international community in Champaign-Urbana through Johann, Anna was immediately drawn to the idea of studying there herself. With an interest in how color is perceived by individuals, the opportunity to be around people from all over the world in our small, but urban community, appealed to her. The following year, she enrolled at the University as well and the two graduated together with a degree in Industrial Design.

During their time here as students, they made a home here among friends made from all over the world. Having felt embraced by the community, there was never a question of leaving. The started Norden German Design Studio, the first of their endeavors where they worked to bring joy to people's lives. Whether they have a commercial client, or an individual's home, they strive to understand the lifestyle, emotions, desires, rituals and needs of their clients so they can create a functional and meaningful space. Clients often report back that Johann and Anna know them better than they know themselves.

Anna also wanted to treat herself, adding more personality and individuality to her outward appearance. One day, she made a pair of heart-shaped earrings with her laser-cutter and hand painted them, immediately creating "pipapo" for herself. She continued to create accessories and soon, her friends were asking for them. Not long after, she decided to collaborate with the Japan House and sell several of her whimsical shapes and designs at their annual Matsuri festival in the fall. They felt Anna had empathy towards the Japanese culture and understood their desires, as demonstrated when she sold out at that market.

Pipapo continued to grow through valued conversations with customers at different pop-up spaces, whether it was at their studio in downtown Urbana, at Urbana's Market at the Square, or at Mistletoe Market during the holidays. While Anna has created a variety of shapes, such as hearts, clouds, flowers, bunnies, elephants and more, it's the personalization in color and use of multi-media that continues to evolve her product, connecting with different individuals from different cultures and backgrounds. She uses sustainable materials in her pieces and also titanium hardware to avoid allergies.

Her ultimate goal is to help her clients create a feeling—a feeling of delight that she hopes brings something extra to their every day lives—Pipapo.

Anna looks forward to developing further wholesale relationships to bring delight to more customers, but until then, you can shop her products locally at Hopscotch Bakery + Market, Urbana's Market at the Square, and various pop-ups in the greater Champaign County area and Chicago, which you can find on their Instagram at @my_pipapo.
Locally Owned
Women Owned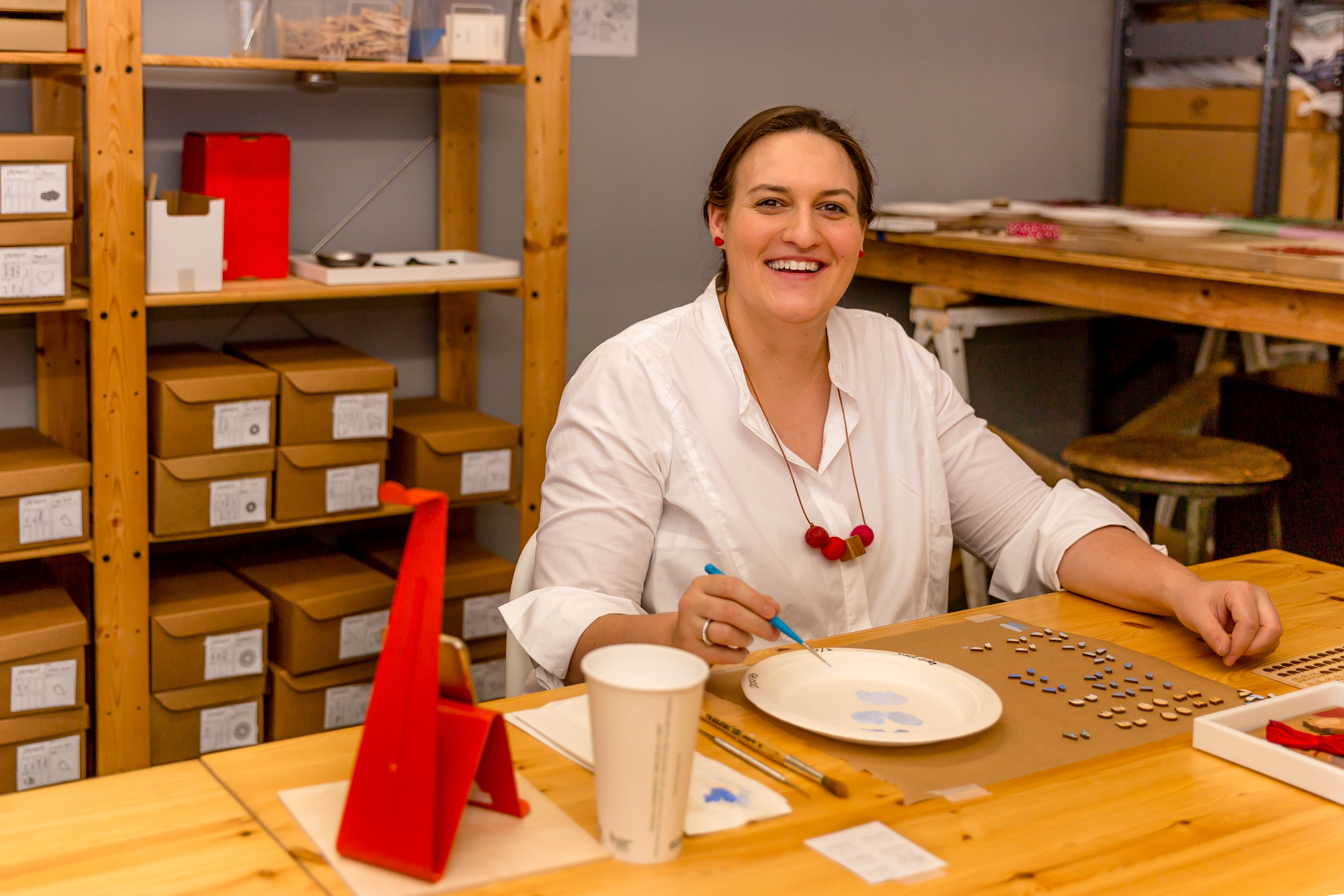 206 W. Main St.
Urbana, Illinois 61801