Shopping
Piper Pottery
Piper Pottery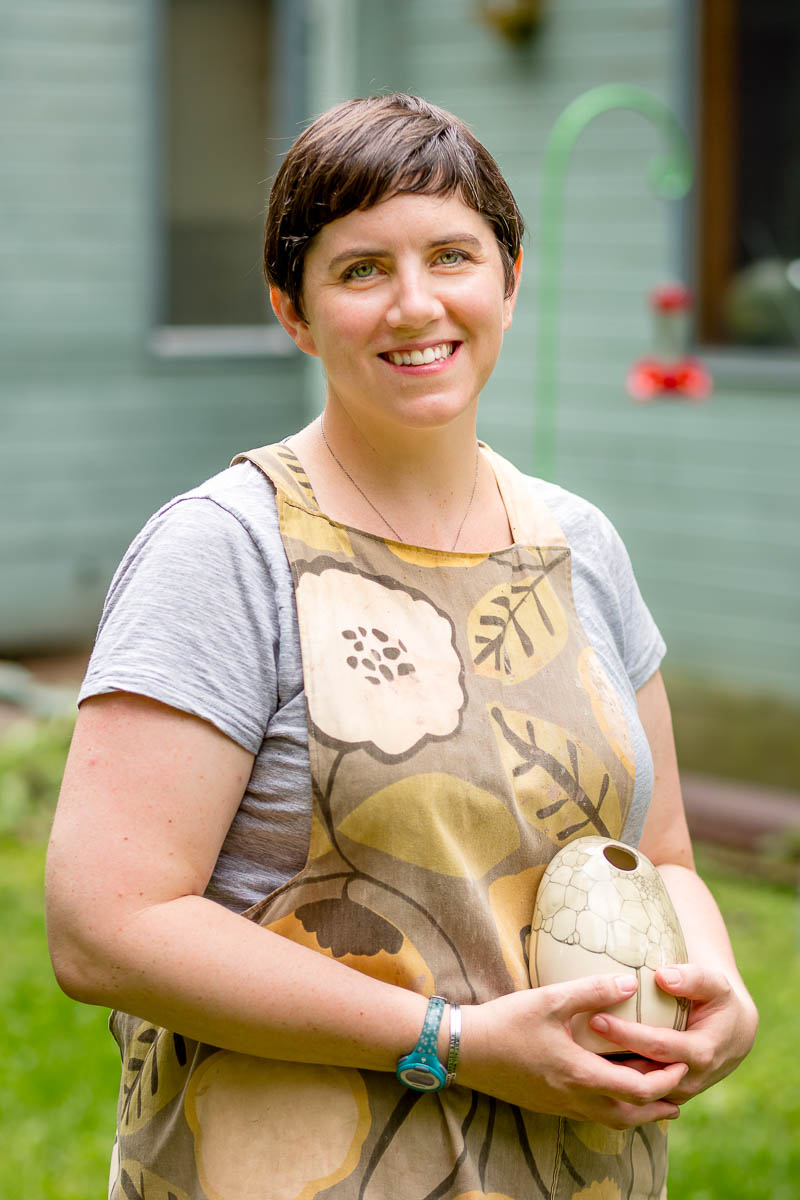 Sitting in Piper Pottery's secluded studio surrounded by large trees and wildlife, it's easy to see how Cammie Meerdink gets inspiration for her art. Her signature tiny houses, her most popular items, seem to create a magical village that were meant to be in the woods. Her color palette for her pieces showcase the tranquility that you feel the instant you talk to her. While her craft is accessible and homey, it took over 20 years for Cammie to fine tune her art and become the social media star that she's become. Her high school art teacher in Galesburg inspired her from a young age to get her hands on a pottery wheel, which she took on as a hobby while she worked full-time as a nurse. After taking a break when starting a family, Cammie got back into pottery with her kids by her side, who now serve as assistants at the various shows where she can be found. Through her vintage lace and leaf pottery to vases and planters, Cammie's created a sense of whimsy that brings a smile to the faces of her customers. Today, her art can be seen all over
Instagram and Facebook, where her videos of creating her pieces have gone viral, shared by the likes of George Takei and My Modern MET. Cammie has found a home in the awesome art community in Champaign County, which she describes as having "good energy and collaboration." Piper Pottery can be found online through Etsy, in store at Hopscotch Bakery + Market and Flora Design Studio in Mahomet, and at various events throughout the year
such as Boneyard Arts Festival, Mistletoe Market, Urbana's Market at the Square and much more.
Locally Owned
Women Owned