Our Stories
Support Local During Coronavirus: Public Libraries
Support Local During Coronavirus: Public Libraries
March 26, 2020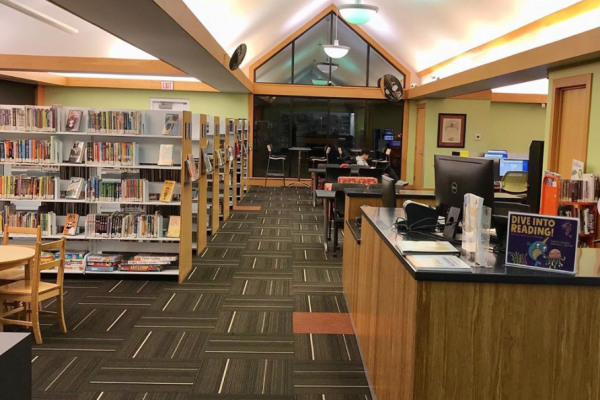 In the greater Champaign County area, local businesses aren't just businesses. Our neighbors, family, and friends are all working to keep things as normal as possible amidst the COVID-19 precautions as outlined by the Governor of Illinois and the Champaign-Urbana Public Health Department. These challenging times serve as a reminder to residents in the greater Champaign County area just how wonderful our local businesses, restaurants, and community truly is. If there's ever a time to embrace #OutsideofOrdinary, it's now.
Public libraries and digital services
We're lucky to have amazing public libraries in the greater Champaign County area. In response to COVID-19 concerns, our local facilities have been closed for a few weeks now. Luckily, physical visits to the library aren't the only way to take advantage of all these amazing places have to offer.
Public libraries provide digital services year-round, but they are coming especially in handy during facility closures and calls for social distancing. Apps like Hoopla, Libby, and Tumble Books provide card-holders with access to eBooks, audiobooks, and digital comics. Some options even allow you to push the eBook to your digital reader, like a Kindle or Nook reader.
Other digital platforms like rbDigital provide free magazine subscriptions to card-holders. As soon as a magazine hits shelves at a store, you can download the digital copy from the app. Likewise, Kanopy provides library members with access to movies, TV shows, music, and more.
At the Champaign Public Library, you don't need to be a current card-holder to take advantage of digital services. Their online virtual library card sign-up is easy and lets you start using digital services as soon as you fill out the form. The option is great for those who are using social distancing as a time to get back into reading, or maybe to check out some movies or magazines.
Likewise, the Urbana Free Library App is a handy tool to access all digital services from one place! The app is a great way to find a new book to keep you company, or music to serve as the soundtrack to your downtime.
With more time at home, reading can provide the perfect escape you need to practice emotional and mental wellness. Self-care comes in many forms, and diving into a new book is a great way to give your brain the break it needs. Thankfully, local libraries and their digital services are able to offer resources for our Outside of Ordinary area.
Follow your local library on Facebook today:
HOW TO SUPPORT LOCAL BUSINESS DURING THE CORONAVIRUS
As we see a reduction in business to our area, we continue to encourage the support of our local businesses and the hospitality industry. As of Sunday, March 15, it is state-mandated that bars & restaurants close through March 30. Please note that carry-out and curbside pick-up options are available. We are collecting information on these options and posting them here, but also encourage patrons to follow their favorite spots on social media for updates or call for more information.
We will continue to post updates on our Business Updates and Cancellations page as we receive them, but encourage everyone to take guidelines from the Illinois Department of Public Health and the CDC seriously.